The weather is warming back up again, and it couldn't be more perfect for our favourite outdoor events this autumn! The city is alive with a vibrant medley of festivals and cultural events this September, promising a diverse and enriching experience for everyone. As we bid farewell to summer and embrace the autumn breeze, Nuremberg is ready to welcome you with open arms.Want to know what's on this month? Check out our top picks!
Nuremberg Trempelmarkt 
Discover enchantment at the Nuremberg Trempelmarkt, happening on September 8–9. Delve into a world of history and commerce as over 4,000 traders gather in the Hauptmarkt (Main Market Square). Unearth antiques, oddities, and treasures, whether you're a seasoned collector or a curious wanderer.
This market is a blend of exquisite antiques and charming curiosities, promising something for everyone. Explore, haggle, and indulge in unique finds that span generations. The Nuremberg Trempelmarkt isn't just for collectors; it's a playground for all. Kids can join in the tradition of bartering in designated areas, creating a lively and joyful atmosphere.
Enjoy a weekend of exploration, nostalgia, and delightful discoveries. Bring friends and family for a captivating experience that bridges the past and the present. Finally, uncover treasures that resonate with your soul. Whether you're seeking something specific or love the thrill of the hunt, the Nuremberg Trempelmarkt is your haven!
Mauerblümchen (Wallflowers) Cultural Resilience Festival
Discover beauty in the overlooked at 'Mauerblümchen.' From September 8–17, unveil hidden city gems from historic walls to revived gardens, celebrating resilience symbolised by the enduring 'Mauerblümchen' flower.
Art, theatre, discussions, and more await. This festival spotlights the overlooked with a focus on resilience. Witness initiatives shaping a brighter city future as five chosen projects will debut during the opening on September 8.
From 2pm to 10pm on weekends, local groups will gather in the city moat. From food sharing to upcycling, join conversations spanning all ages. Embrace the 'Mauerblümchen' spirit, rediscover your city, and connect and celebrate resilience.
Burggraben Festival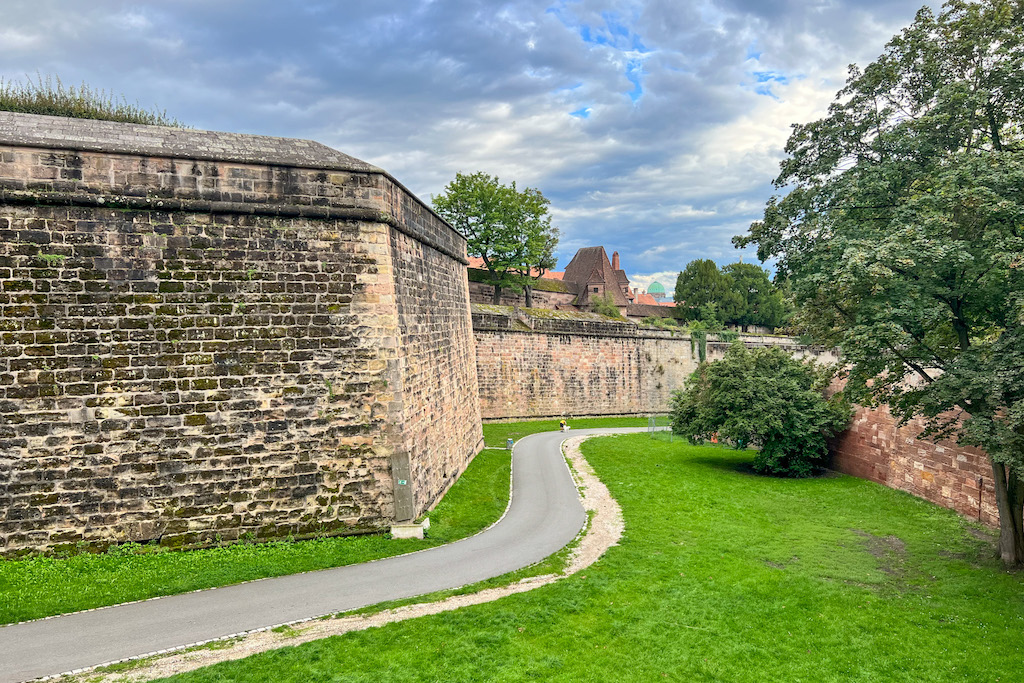 Step back in time for a joyous family celebration set in a mediaeval ambiance on September 9 from 3pm–8pm. Embracing the spirit of togetherness across generations and cultures, immerse yourself in a day filled with vibrant and interactive gaming experiences. The festivities unfold against the backdrop of a mediaeval setting, enhancing the enchanting atmosphere.
The lineup includes a mesmerising stage program that will transport you to another era, complete with live music that captures the essence of the mediaeval age. Indulge in the delectable flavours of mediaeval cuisine, carefully curated to transport your taste buds through time.
Discover a carefully curated selection of vendors offering treasures reminiscent of the past, adding an authentic touch to your experience. And as the sun sets, the excitement continues with captivating live concerts that promise to keep the energy alive.
Dive into the world of diverse and entertaining games, from fun-filled challenges to games of skill, strategy, logic, and creativity. You'll have the opportunity to engage with the largest collection of wooden games in Europe, lovingly crafted to provide an unparalleled gaming experience.
As the night unfolds, the magic comes alive with mesmerising LED-illuminated games, transforming your gaming adventure into an enchanting spectacle. Experience the past through the lens of interactive entertainment and dive into a world of mediaeval merriment!
Altstadtfest
Experience the time-honoured charm of the Nuremberg Old Town Festival, spanning September 15–October 1. This year, they're celebrating a remarkable milestone–50 years of enduring tradition and vibrant festivity.
Satisfy your taste buds at the Market of Hospitality, nestled in Insel Schütt and Hans-Sachs-Platz. With cosy stalls and inviting outdoor seating, the market offers an array of local and international dishes, available daily from 11am–11pm. Immerse yourself in captivating history as a grand historic parade graces the streets on September 23. Knights, musicians, and dancers will transport you back in time, while the thrilling Fishing Joust on September 16 promises heart-pounding excitement. The Katharinenruine will come alive with free cultural events, adding depth to your experience.
Embrace tradition on September 17 by donning the attire of "Kärwamadla" or "Kärwaboum." Join in the revelry, and you'll be rewarded with a complimentary drink, the chance to win a barrel of beer, and an exclusive table – enhancing your festival experience.
Discover Nuremberg's shops on September 17, open from 1pm–6pm, and explore the Autumn Market starting from September 14. Both offer a unique opportunity to uncover treasures that echo the season's spirit.
Don't miss this vibrant tapestry of culture and festivity at the Nuremberg Old Town Festival 2023. Join us in commemorating 50 years of tradition as we create lasting memories together!
Nuremberg International Human Rights Film Festival (NIHRFF) 2023: Stories for Change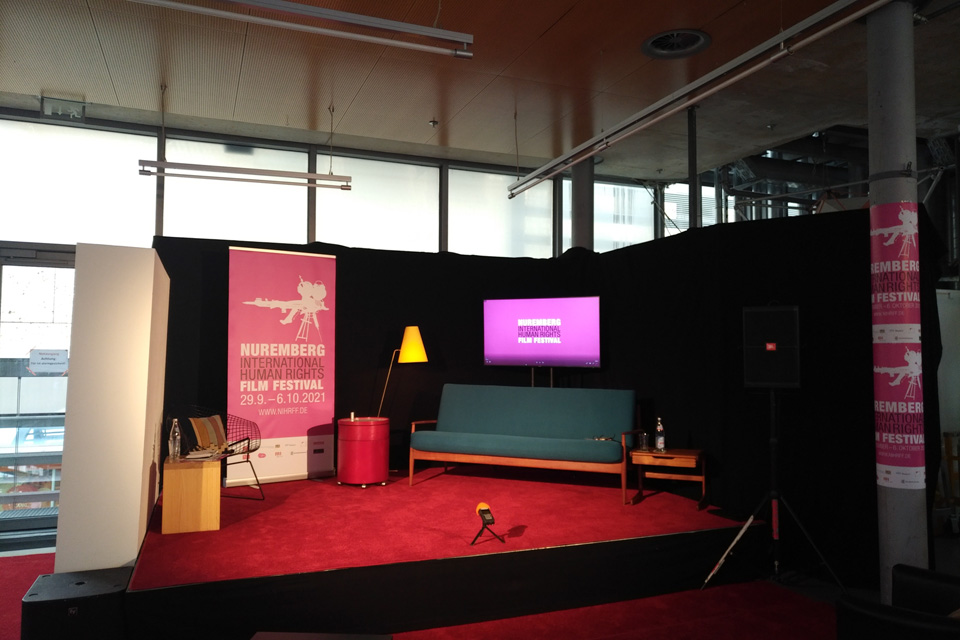 From September 27–October 4, 2023 the Nuremberg International Human Rights Film Festival is back (NIHRFF). This impactful event brings together filmmakers, activists, and human rights enthusiasts. Through the medium of film, the festival sheds light on global challenges, sparking dialogue and change.
Renowned for diverse films, the festival explores human rights and social justice. The lineup features documentaries, features, and shorts from around the world, revealing struggles and celebrating resilience.
From gender equality to freedom of expression, the films address vital concerns, nurturing empathy and inspiring action. Engaging discussions, workshops, and Q&A sessions complement the screenings, enriching understanding and encouraging advocacy.
Embracing emerging voices in human rights cinema, the festival cultivates innovation. It stands as a global beacon for human rights commitment, uniting filmmakers, activists, and audiences toward a fairer world.
---
Haven't found anything that tickles your fancy? Check out globallocals.de/events for events that bring the community together! For other events, check out our events calendar at www.englishpost.de.