"I'll take it." The housing agent conducting the virtual tour seems shocked by my swift answer, but also happy as I might be the most uncomplicated tenant she's ever met. The apartment is small but up high and looks over the red rooftops in Nuremberg with the mountains in the backdrop; which reminds me of my home city Qingdao in China, a former German colony known for its beer culture, Bavarian architecture, and ocean views but is almost unheard of by Germans. I grew up walking on cobblestone streets, visiting romanesque-revival-style churches, having fun at the local beer festival, and listening to so many German fairytales that I sometimes imagined myself being the protagonist, especially Cinderella. 
The word 灰姑娘 (huī gūniɑng), literally translated as "Dust Girl" in Chinese, resonates with me very much. Back in the 90s, living standards were not high, but the country was improving day by day. Everyone was extremely driven, then competing against billions of people, only the most hardworking ones could rise from the dust. I didn't have a fairy godmother who could give me a sparkly gown and golden carriage in a split second. Still, I had the most diligent parents who tried their best to make my childhood as pleasant as possible. Previously a semi-professional basketball player, my father liked to watch NBA games with me on TV. He also cooked "American" food that he claimed he learned from U.S. soldiers stationed in Qingdao shortly after World War II. He would take me on his bike, and we'd go store to store searching for some butter and cheese, which was mostly imported and hard to find in those days. Like every other kid, I was also sent to so-called speciality training classes to pick up "hobbies". I learned ballet and violin, and later took computer courses, which all cost my parents a whole year's salary, but they believed the skills would give me an edge in the future. I didn't let my parents down. People thought I was a prodigy who not only did great in academics but also competed excellently in drawing, dancing, singing, and sports. When I won the first prize in China's National English Contest during my college years, my parents knew it was time to give me the glass slippers, for which they had been saving over the years – a ticket to Boston.
Unlike Cinderella, who had a clear goal to see the prince at the ball, I was overwhelmed by many opportunities in America. The diversity and convenience were truly amazing and I barely felt any culture shock. No matter where you are from or what you have, you can always find a community that speaks your language, cooks your food, and supports your cause. When I had water damage at my apartment, I called the mayor's office. The next day they sent an inspector, fixed the ceiling in two days, and charged my landlord a big fine. Though as a complete foreigner fresh off the boat, I still felt that my rights could be protected. So I decided to major in journalism and be able to speak on behalf of more people. During my studies and internship, I told stories of teenagers' struggles, of living in high crime rate regions, and interviewed young people who protested against economic inequality during the Occupy Wall Street movement. I looked forward to making more impact through storytelling, but then I realized how difficult it was to get a work permit in the news industry. In America, the first question in a job interview is not how capable you are but whether you have a green card. Succumbed to the frustrating reality, I took a marketing design job at an education company that could sponsor my visa. Three years later, my interest in journalism was replaced by my passion for design. It was the most rewarding moment for me when I saw students having a good time at the schools I had worked with. Then, the clock must have struck 12 as I had an unassailable impulse to leave, to explore more parts of the world, and pursue my love for design. Why not study design in Germany, the land of fairytales that influenced where I grew up? In September 2016, I gave up everything in Boston, packed two suitcases, and hopped on a plane to Cologne.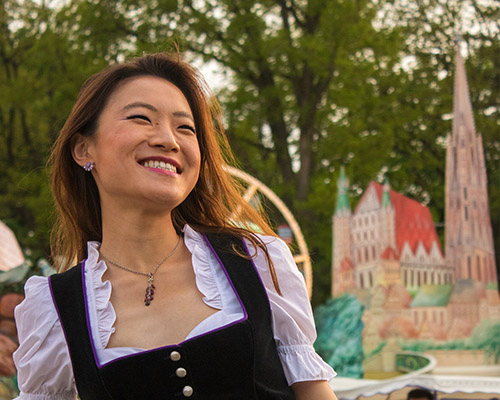 When I saw the all-Mercedes taxis, cute timber-framed houses, and varieties of baked goods, I thought: "That's it; I'm gonna live here happily ever after." But it turned out that my fictional stepmother got even meaner this time. The language was a huge barrier. Although I did take some German classes before, it was far from enough to deal with the complicated paperwork here. Even when people speak English, their way of talking is different. One time, I complimented the outfit of a female colleague, and she responded: "why are you being so fake." Inclusion was also a big issue. My Asian face is so different that I would sometimes receive strange stares and even derogatory remarks.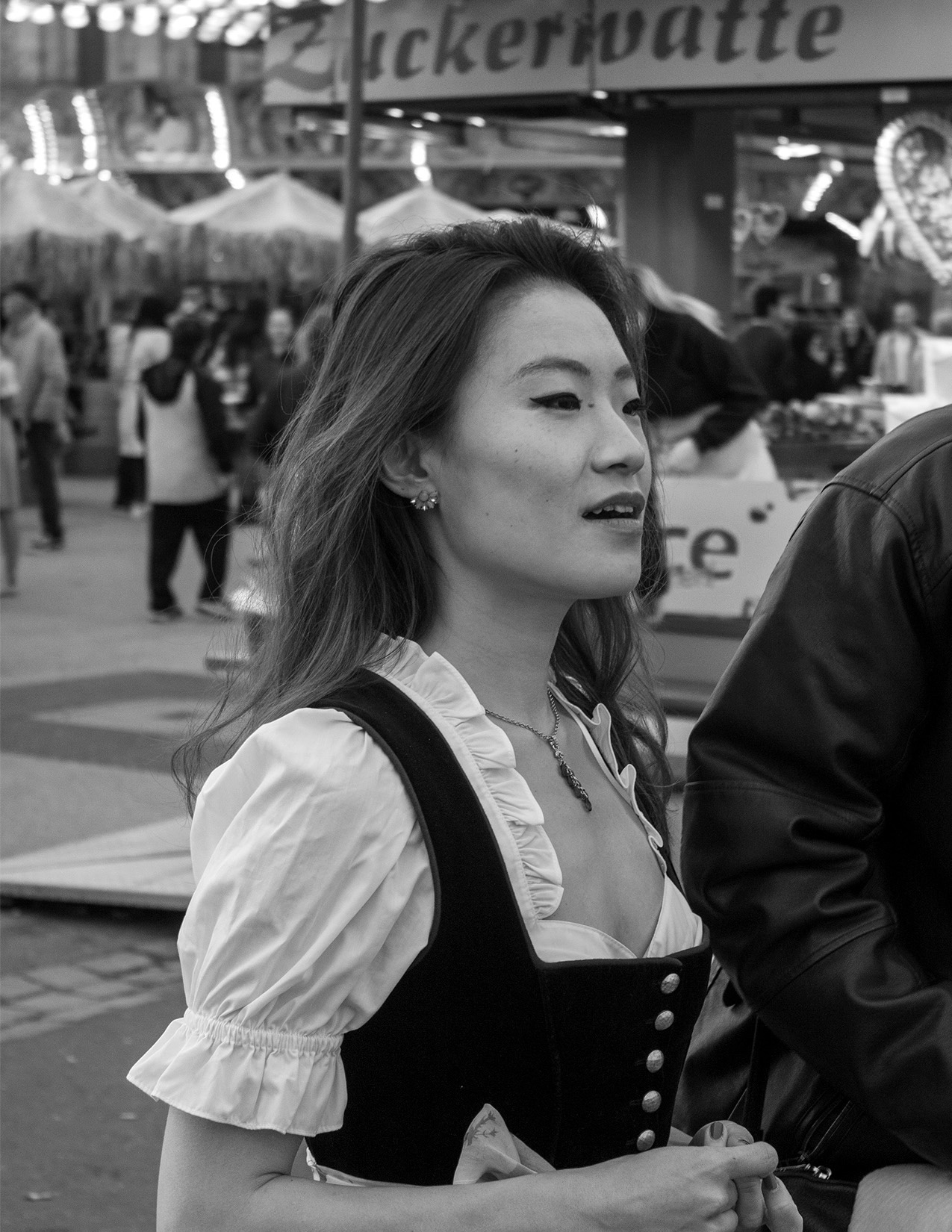 The Cologne Carnival was fun, but it was still not able to alleviate my depression during the long cold winter nights. I thought about giving up, but there was no turning back. All I could do was look straight ahead and find my own way out. It was not all dark and gloomy though; Germany has a good welfare system and offers many benefits for both domestic and international students, such as affordable public health insurance, free public transportation, working student opportunities, and varieties of scholarships. During my three years in Cologne, I got to work for my dream advertising agency and also gained experience at a consulting firm. In the meantime, I visited many countries in Europe, which was a blessing for someone with wanderlust like me, thanks to the great work-life balance and convenient air travel here. People don't seem to be in a hurry to earn money but focus more on their well-being and the environment. Finally, just as I got used to the lifestyle here, my school offered me an opportunity to study in Sydney for a year; I jumped at it right away. 
It felt like returning to the ball with the prince for a second time. Australia reminded me much of the United States and is even more diverse and inclusive. Before every public speech, there is always a part to pay homage to the aboriginals, whom they call the original owners of the land. All the administrative processes are offered in multiple languages and can be easily conducted online or with a simple phone call. Thanks to the large Asian population there, the food scene felt amazing to my Chinese stomach; they even have night markets where you immediately feel like you're back in Asia. What makes Australia even more remarkable is the unique biodiversity and breathtaking landscape. Swans there are black, pigeons have crowns, and mammals have pouches. Ocean waves are foamy, mountains are blue, and highways cut straight through sandstone. In September, when the purple jacaranda trees all over Sydney were in full bloom, I thought, "can I stay here for the rest of my life?" However, three months later, the sky started turning orange, and suffocating smoke filled up the air. Sydney was soon besieged by an unprecedented, highly destructive bushfire, and every day I was worried that the fire would approach and devour my house. Luckily that didn't happen, but soon another disaster hit–the pandemic, which made my trip back to Germany a nightmare. Numerous flight cancellations, border policy changes, discrimination against the Chinese, and a bleak job market in Germany took a big toll on me both financially and psychologically. My glass slipper was lost and buried somewhere far away.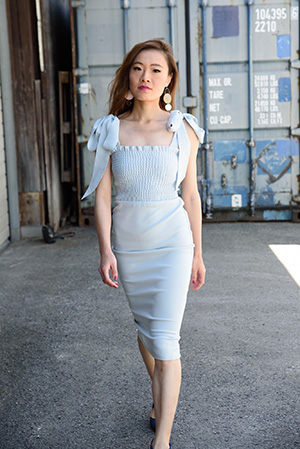 ​After the darkest and loneliest winter in 2020, things started to get better. I graduated with a pretty high GPA and received a couple of job offers; one of them was near Nuremberg, which I had very little knowledge about. Should I move and take the risk again? Why not? Why wait for a non-existent prince to bring the lost shoe to you when instead you can get out, gather the material, and make better ones from scratch? You are the author of your own story. It won't always be a fairytale, but it will radiate your unique glamour. As I am standing on my balcony looking over the beautiful city, I believe more unforgettable memories will be recorded in this new chapter.