As summer gracefully gives way to the embrace of autumn, there's no better time to immerse oneself in the wonders of nature. On a sunny Saturday, September 2, a spirited group of 16 adventurers journeyed from Nuremberg to discover the Schwarzachklamm Wanderweg.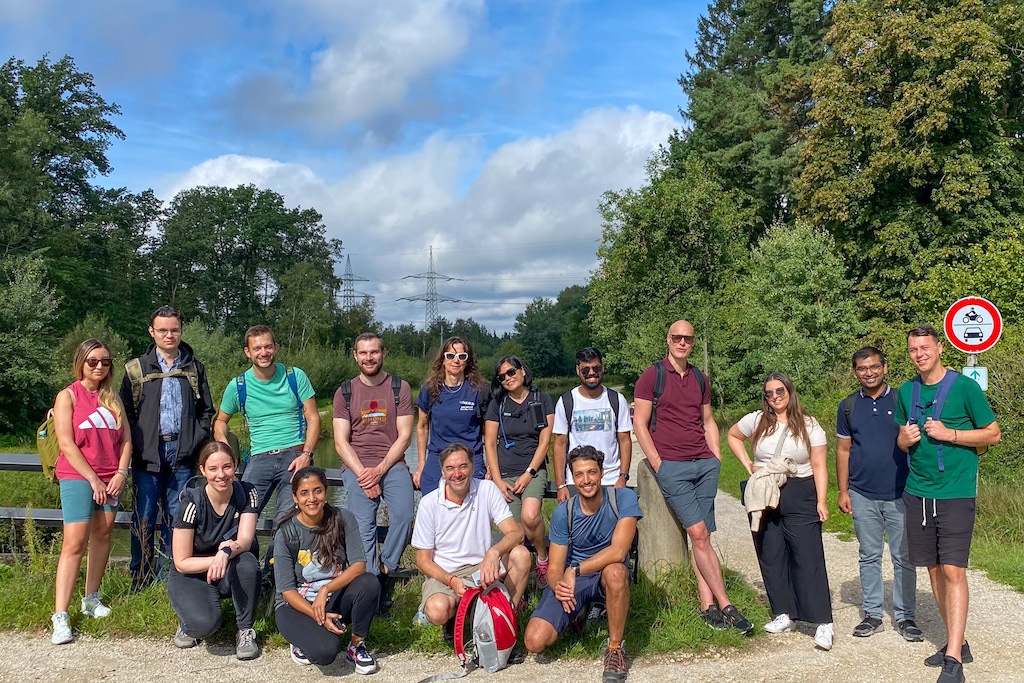 The day began with a rendezvous at Nuremberg's train station, where the excitement of the upcoming hike filled the air. We boarded the 9:21am S3 train to Feucht Ost, eager to explore the beauty that awaited us.
Exploring the Beauty of Schwarzachklamm
Our journey led us through the town of Feucht, where we strolled along the tranquil canal, a perfect precursor to the natural spectacle that awaited. We soon approached the entrance of the Schwarzachklamm Wanderweg and marvelled at the proximity of this magnificent gorge, adorned with majestic rocks and enigmatic caves, to the bustling city of Nuremberg.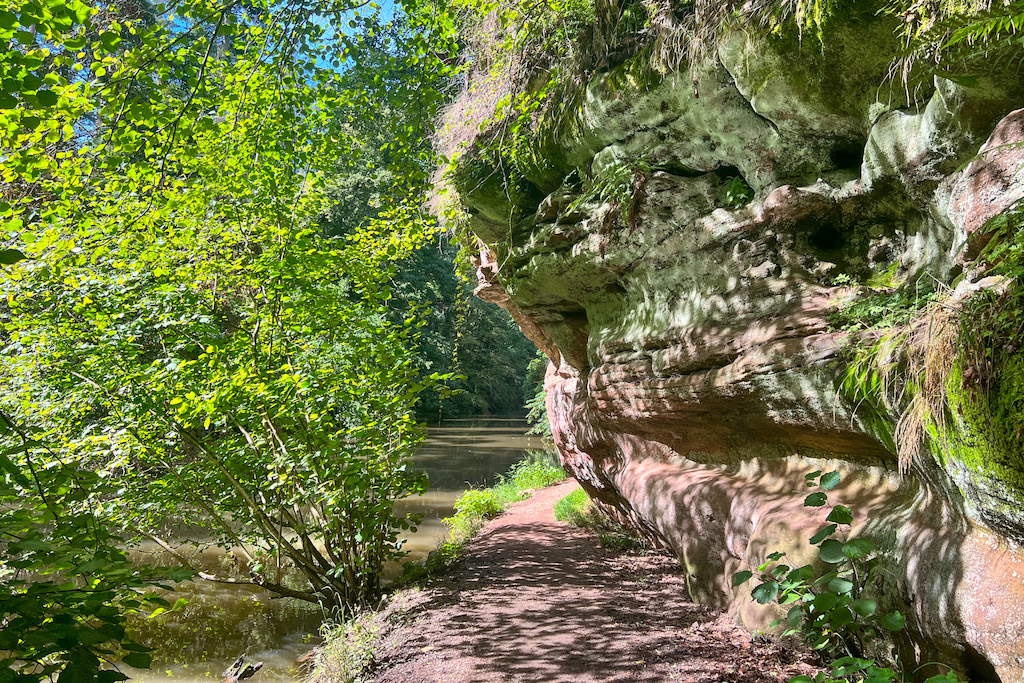 With each step deeper into the gorge, we admired more striking rock formations and the enchanting play of light and shadow. Nature has carved a masterpiece here, and we were fortunate to witness it firsthand.
A Feast for the Senses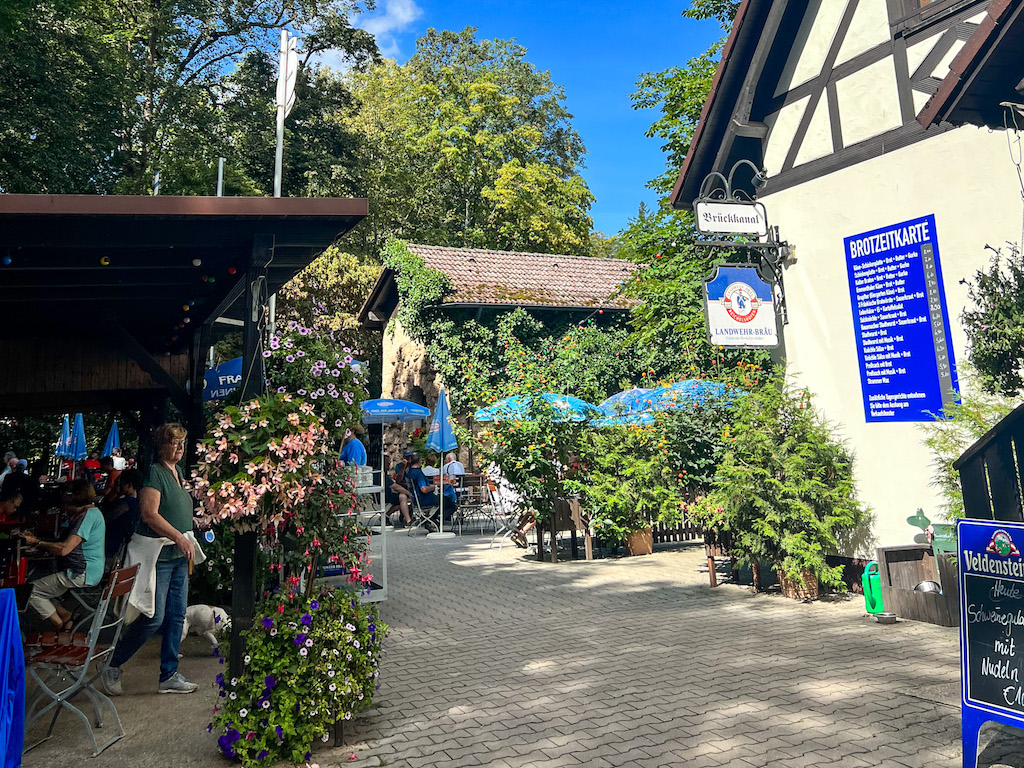 After the hike, we found ourselves at the Waldschänke Brückkanal Biergarten, a welcoming oasis of relaxation. Hunger had caught up with us, and we eagerly ordered a delightful array of Franconian dishes, from the savoury Schäufele to the classic Schnitzel paired with potato salad.
Sharing Moments, Creating Memories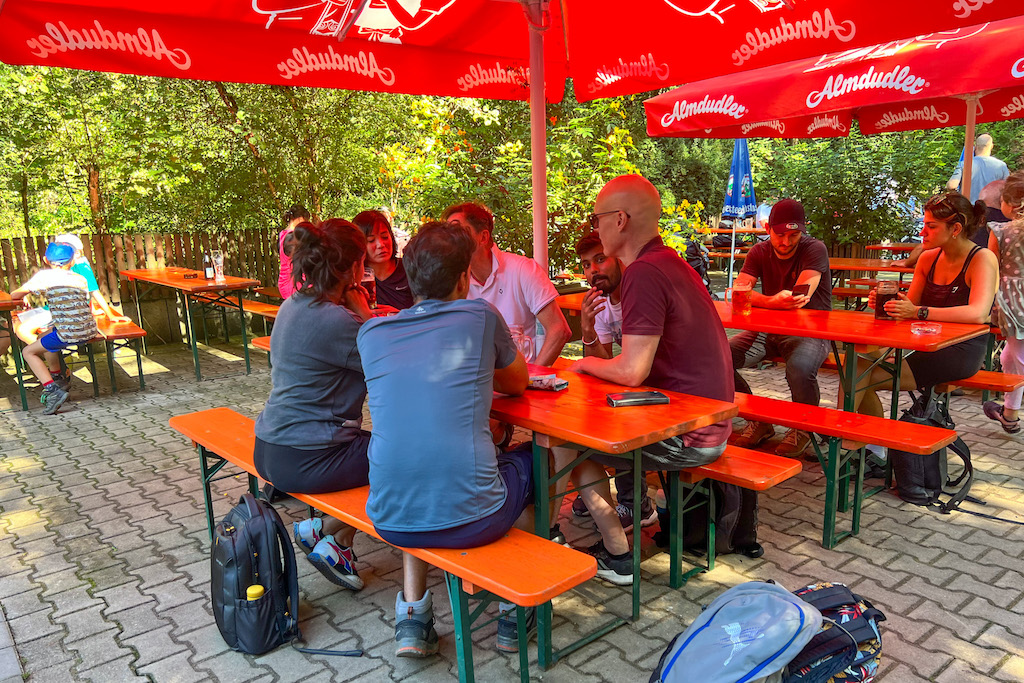 Some of our group departed after the meal, while others chose to linger in the serene ambience of the beer garden. Conversations flowed freely, riddles were exchanged, and life's mysteries were pondered. The weather, basking us in warm sunshine, seemed like a gentle reminder to savour the last days of summer.
Journey's End and New Beginnings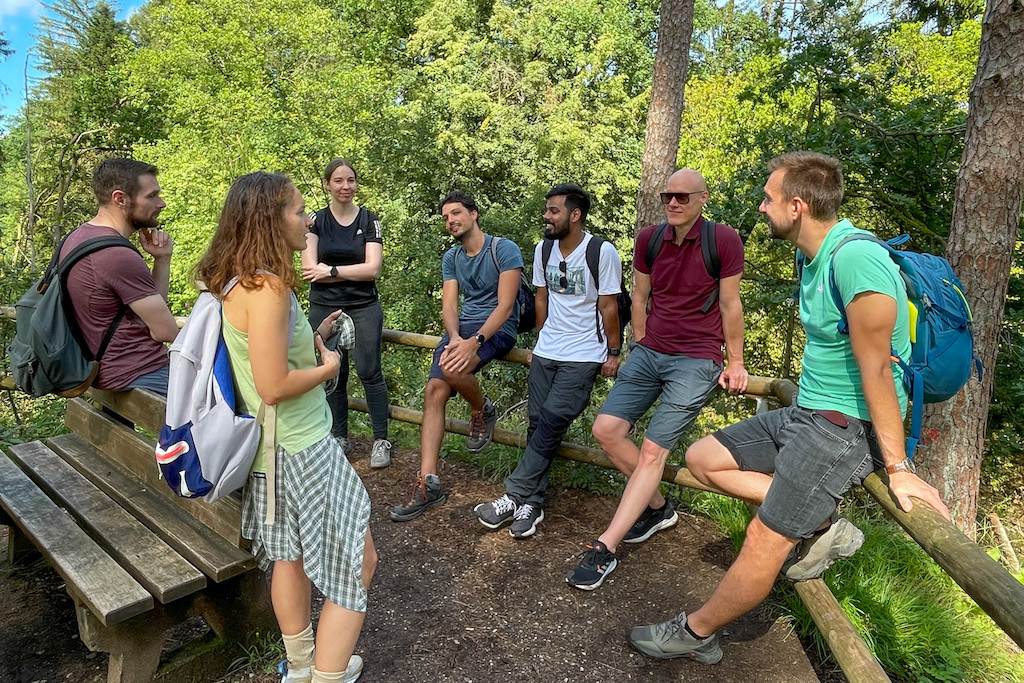 As the day waned, we retraced our steps back to Feucht Ost, reminiscing about the incredible journey we had shared. Arriving back in Nuremberg in the evening, we carried with us the memories of a day well spent, the camaraderie of kindred spirits, and a deeper connection to the natural wonders surrounding us.
Join the Adventure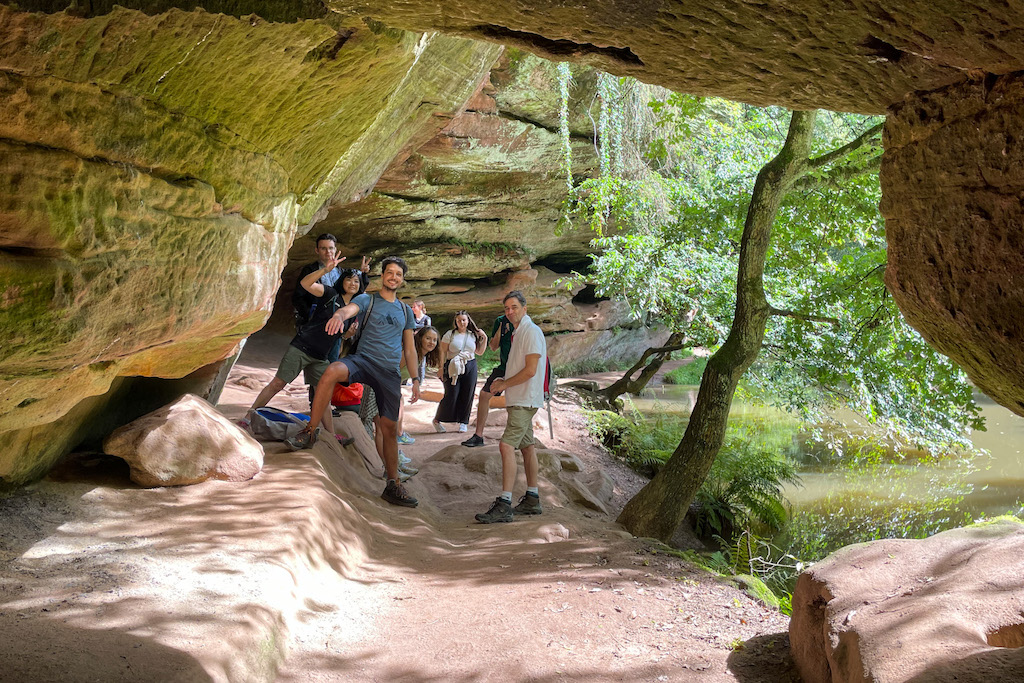 If you're eager to embark on similar adventures and create lasting memories, consider joining Global Locals at globallocals.de. Our upcoming events, including a beer festival and a bike ride, promise more opportunities for exploration and connection. Become a member for free access to these events, or grab a non-member's ticket if you need more time to commit.
Adventure awaits, and we can't wait to share it with you.