Undeterred by the rainy weather, we embarked on our much-anticipated hike from Altdorf on Saturday, July 29. The days leading up to our adventure had been soaked in rain, and our weather apps seemed to conspire against our plans. However, our adventurous spirits were not to be dampened by mere raindrops, and we clung to the hope that the rain gods would grant us a respite on our special day.
On the day we woke to rain lashing at our windows but our determination remained. A brief bright spell greeted us as we arrived into Altdorf, but it was short lived and the rain accompanied us for the first hour of our walk. Still our spirits were high in our combined defiance of the elements. In fact, the rain added a misty allure to the deep forest paths, setting the tone for a day of exploration and camaraderie.
Getting There from Nuremberg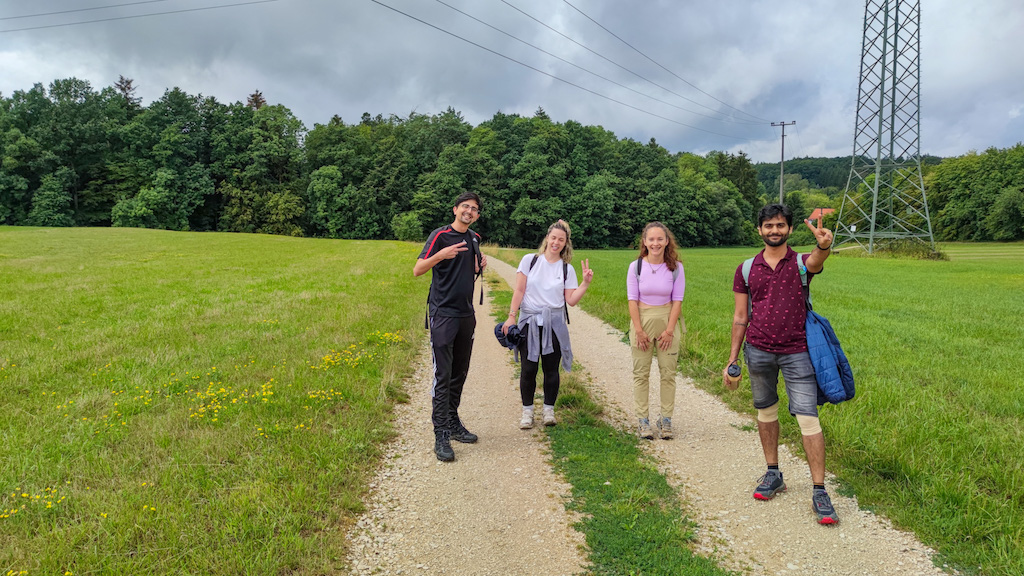 To reach Altdorf, we boarded the S2 train departing from Nuremberg Hauptbahnhof at 10:04am. As the train pulled out of the station, we were treated to the charming sights of Nuremberg, with its historic buildings and bustling streets gradually giving way to the tranquil beauty of the countryside, arriving in Altdorf at 10:35am. 
The Teufelskirche Hiking Route
Here's the route we took on our unforgettable hike, as recorded on Komoot:
Teufelskirche Sandsteinschlucht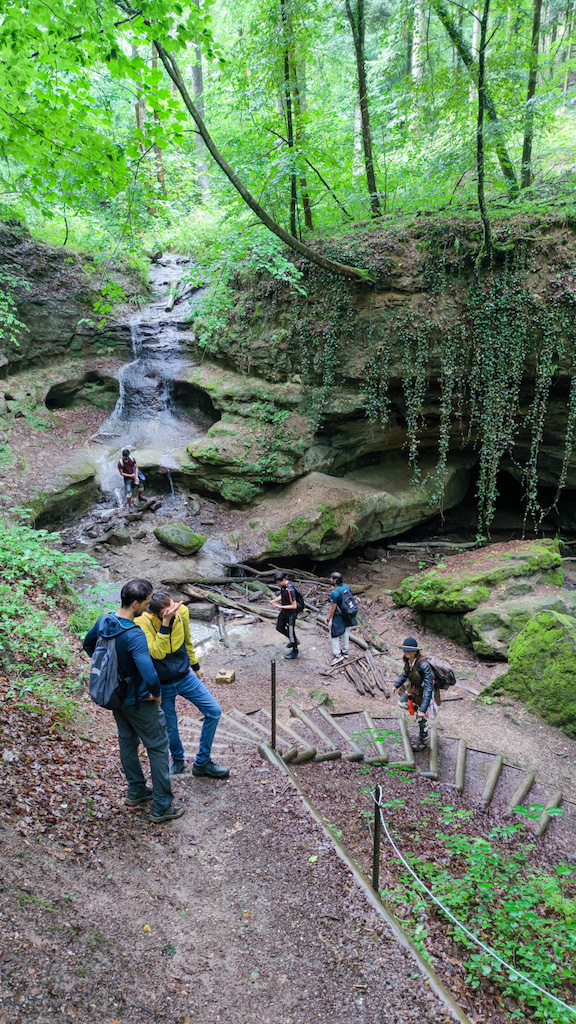 The trail continued to wind its way through the woods, revealing surprise after surprise. At one point, we encountered a small waterfall cascading gracefully down a rocky ledge, filling the air with the soothing sound of running water. The rain had certainly enhanced the beauty of this natural wonder, lending an ethereal quality to its presence.
Löwengrube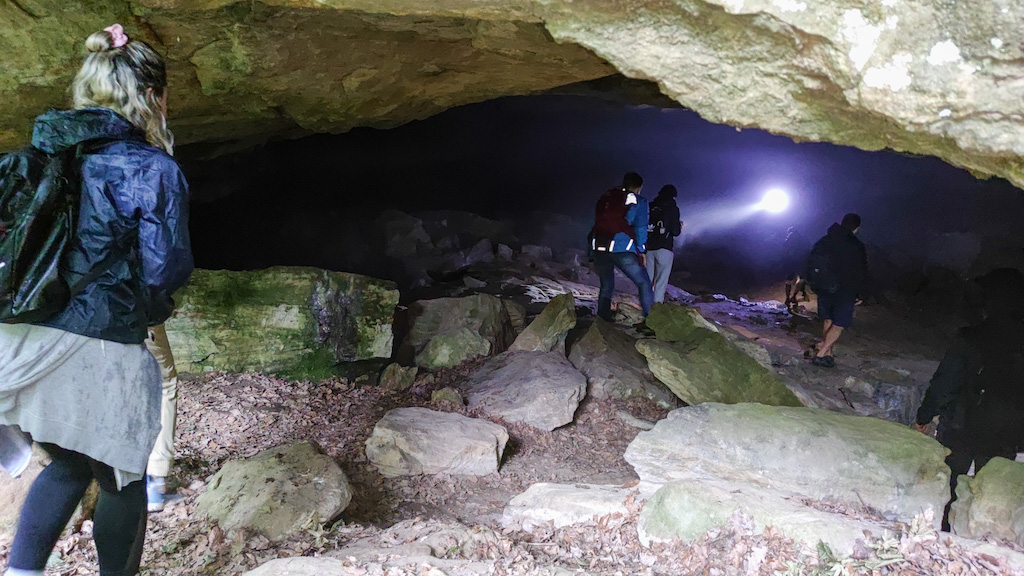 At Löwengrube, a quarry from where stone was excavated during the construction of the city wall and university building.
Altdorf bei Nürnberg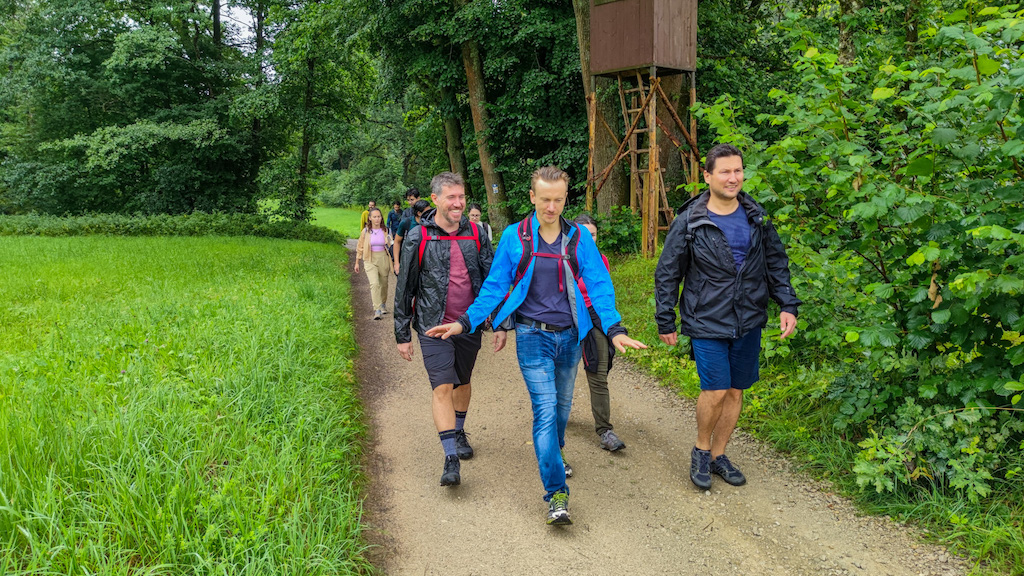 Our journey began and ended in the picturesque town of Altdorf. The market square and charming houses offer a sense of tranquillity and timelessness.
Post-Hike Celebration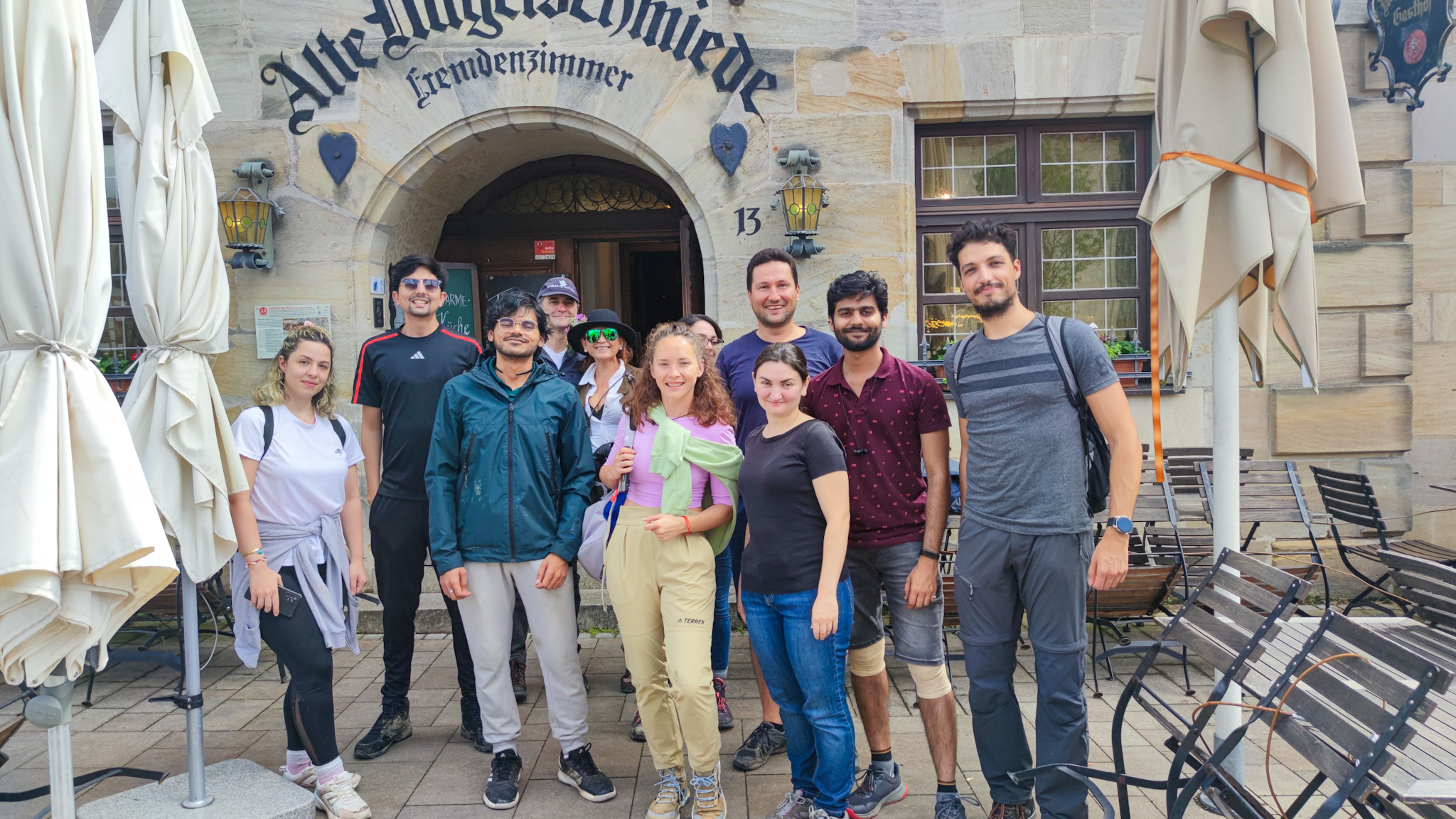 After our invigorating hike, we gathered in Altdorf for a well-deserved celebration. The restaurant treated us to a selection of traditional Franconian dishes and great beer, complementing the camaraderie of our Global Locals community.
Join Global Locals: Explore Franconia together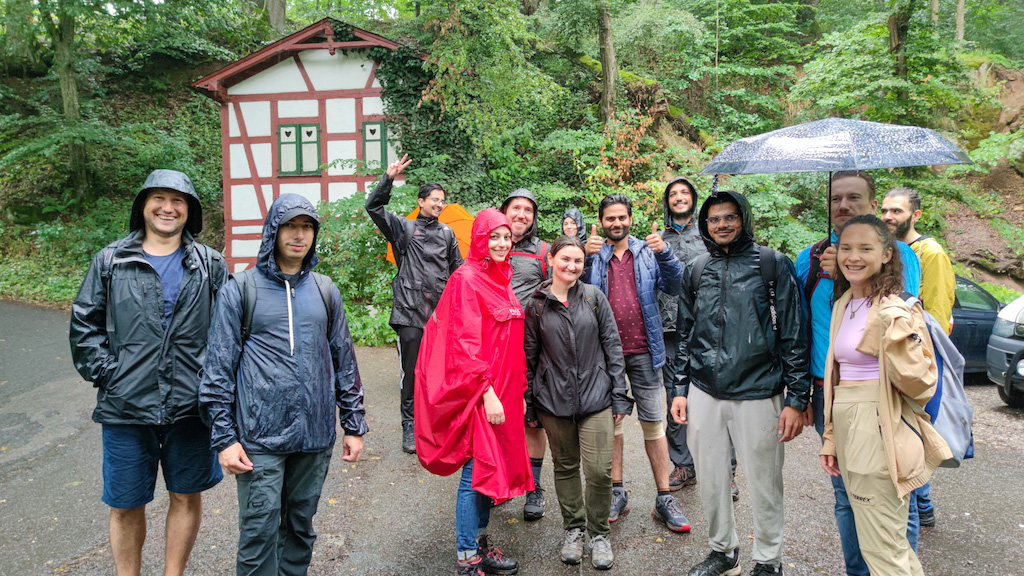 A big "Thank You" to everyone who joined us on this remarkable journey, contributing to an unforgettable day of nature, history, and community spirit. The 15 adventure seekers showcased the unwavering passion for exploration that defines our Global Locals community.
Are you eager for more thrilling escapades with Global Locals? Become a member of our vibrant community here and stay updated on upcoming events. Let's continue exploring Franconia together!