This article contains affiliate links marked *

A delightful tale of friendship, tacos, and a shared love for literature unfolds as we delve into the origins of our Global Locals Book Club and invite you to join us. It all began one fateful evening at the end of August 2022 when we, a group of friends, gathered around a table, munching on tacos and discussing our desire to join a book club. In a moment of inspiration, a wise friend declared, "If you want to start a book club, then start a book club!" And just like that, the Global Locals Book Club was born.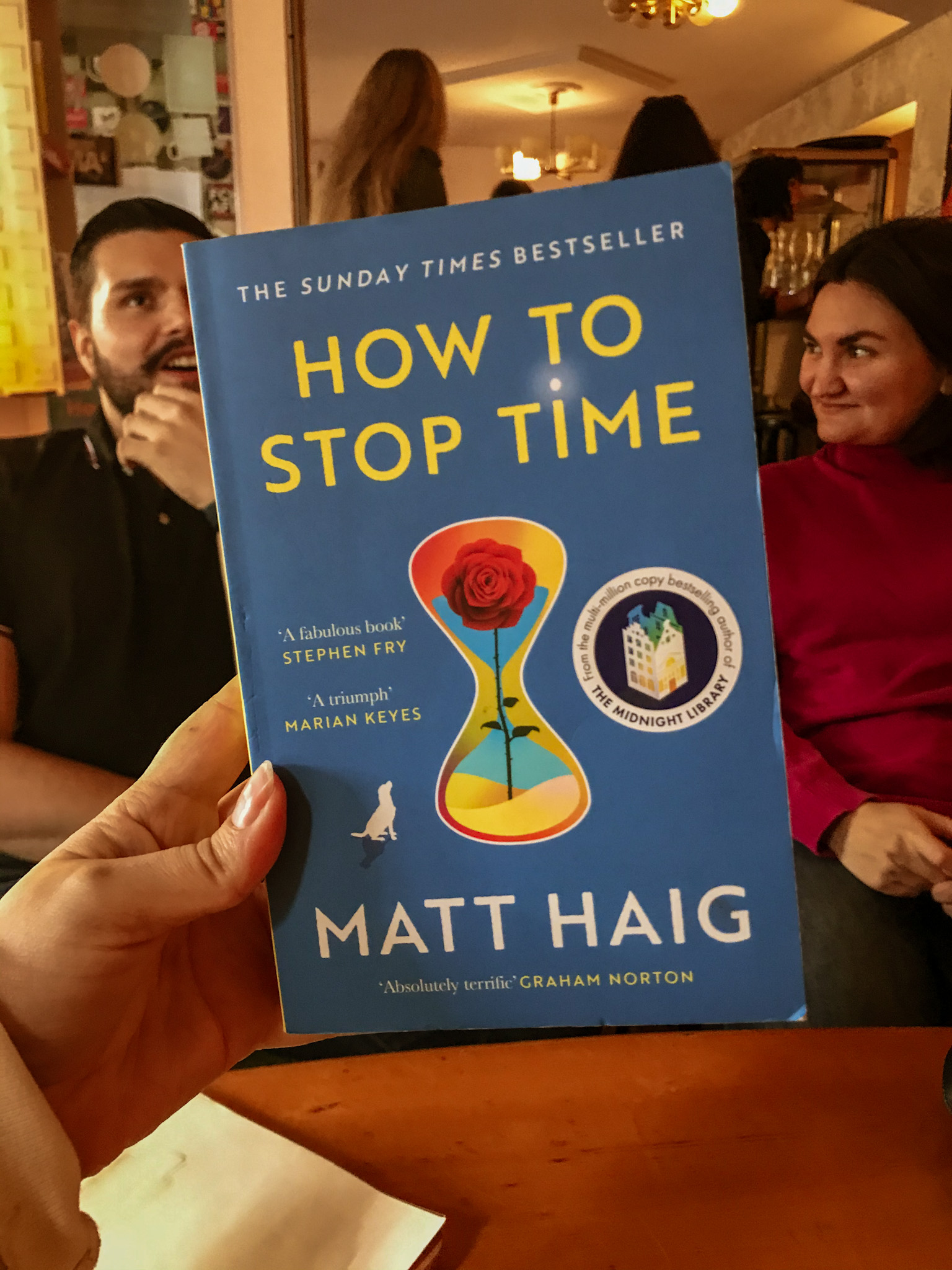 With our inaugural meeting hosting a modest four members, our journey of literary exploration commenced at Café Katz with the enchanting novel "How to Stop Time*" by Matt Haig. Since then, we have embarked on a monthly reading adventure, sharing recommendations, engaging in lively discussions, and kindling a shared passion for the written word.

Some of the notable books that have graced the book club's discussions include: "It Ends With Us*" by Colleen Hoover, "One by One*" by Ruth Ware, "The Murder of Roger Ackroyd*" by Agatha Christie, "The Girl with Seven Names*" by Hyeonseo Lee, "The Bluest Eye*" by Toni Morrison, "Klara and The Sun*" by Kazuo Ishiguro, and "The Seven Husbands of Evelyn Hugo*" by Taylor Jenkins Reid.
A Collaborative Reading Journey
Our Global Locals Book Club radiates a relaxed and welcoming atmosphere, where we gather in various cafes on one Friday evening each month to dive into the intricacies of the chosen book and its underlying themes. Unlike the structured analysis of literary symbolism in a classroom setting, our book club embraces the freedom of spirited discussions that explore the profound topics within each book. No pressure is placed on finishing the entire book, as we believe there is always something to contribute to the conversation, allowing for a diverse range of perspectives and insights.
Rather than adhering to a predetermined reading list for the entire year, our Global Locals Book Club takes a collaborative approach. At the end of each meeting, we collectively choose the next book, fostering a sense of shared ownership and excitement as we embark on a new literary voyage together. This element of surprise adds an air of anticipation, enriching our discussions with fresh perspectives and unexplored narratives.
Our most recent gathering took place on Friday, July 7 at the cosy Deuerlein Wein Buch Caffè, where we convened for an engaging discussion of Trevor Noah's powerful memoir, "Born a Crime*." Within the warm and inviting ambiance of the café, our conversations danced between themes of race, culture, identity, and philosophy. The spirited exchange of ideas, fuelled by our diverse viewpoints, ignited the joy of intellectual exploration and fostered a deep sense of camaraderie. As we sipped cappuccinos, savoured spritzers, and indulged in delightful slices of apple cake, we celebrated the power of literature to spark meaningful conversations and forge lasting connections.
Join the Global Locals Book Club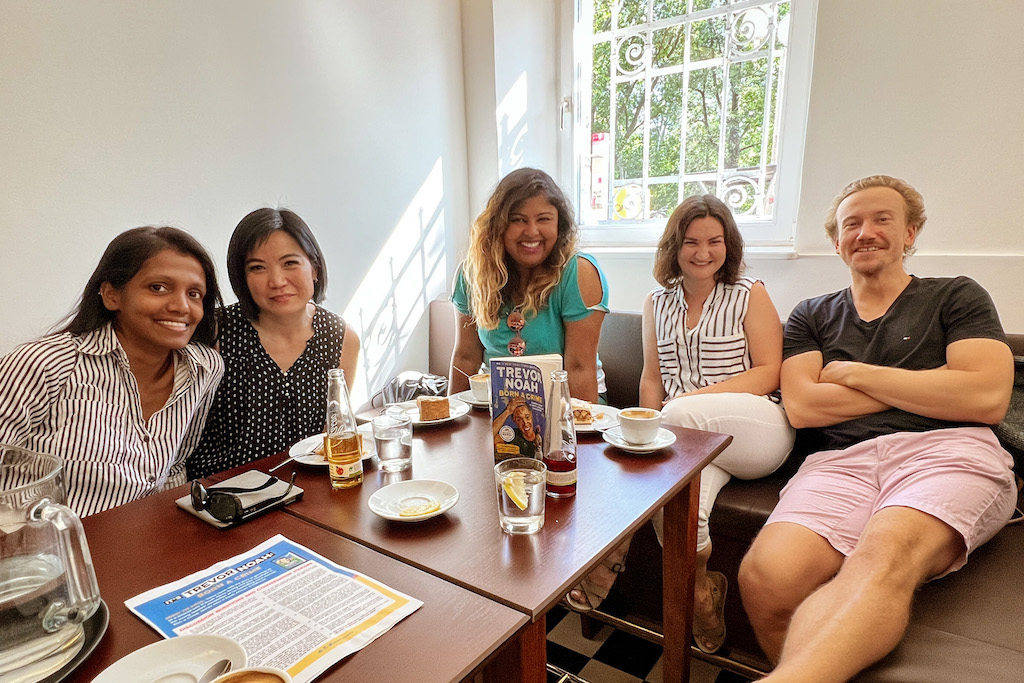 Looking ahead, our Global Locals Book Club eagerly awaits our next meeting, exclusively for members, on Friday, August 4, at 5pm. The upcoming book, "Other Birds*" by Sarah Addison Allen, promises to transport us to new literary landscapes, offering fresh perspectives and captivating narratives. We extend an invitation to all book enthusiasts to join our vibrant community of readers by visiting globallocals.de/event/bookclubaugust/ and be part of our enriching literary experience.
Our Global Locals Book Club stands as a testament to the transformative power of literature and the joys of intellectual camaraderie. Within our relaxed and engaging gatherings, we celebrate the diversity of ideas, challenge our perspectives, and immerse ourselves in captivating stories. Whether you are a seasoned bibliophile or a newcomer to the world of books, we warmly welcome you to embark on a literary journey with us, where spirited discussions and shared enthusiasm await.
If you're interested in other related English language events, Global Locals has those too! The first 50 members get an annual membership at a reduced rate of €45, which not only includes access to our book club, but to many more events throughout the year!
Register here: https://globallocals.de/register/
Global Locals – Local Life for Internationals!