Although Nuremberg is several hundred kilometres from the nearest coastline, this is where an initiative focused on the recognition and education surrounding ocean pollution is located.
Anne Mäusbacher is an activist and the founder of Beach Cleaner, a non-profit initiative with the aim of spreading the word regarding the danger that plastic pollution in our oceans poses to the health of our planet as well as to our humanity. I had the pleasure of interviewing Anne over Skype, where she was more than happy to dive into details about why she set up Beach Cleaner and how she went on to write the book Kids for the Ocean. 
Beach Cleaner was founded in 2015 following a trip Anne made with her family to the coast – only to be shocked by the plastic swimming around her. As she began disposing of the plastic from the water and the coastline, the concept for Beach Cleaner was born.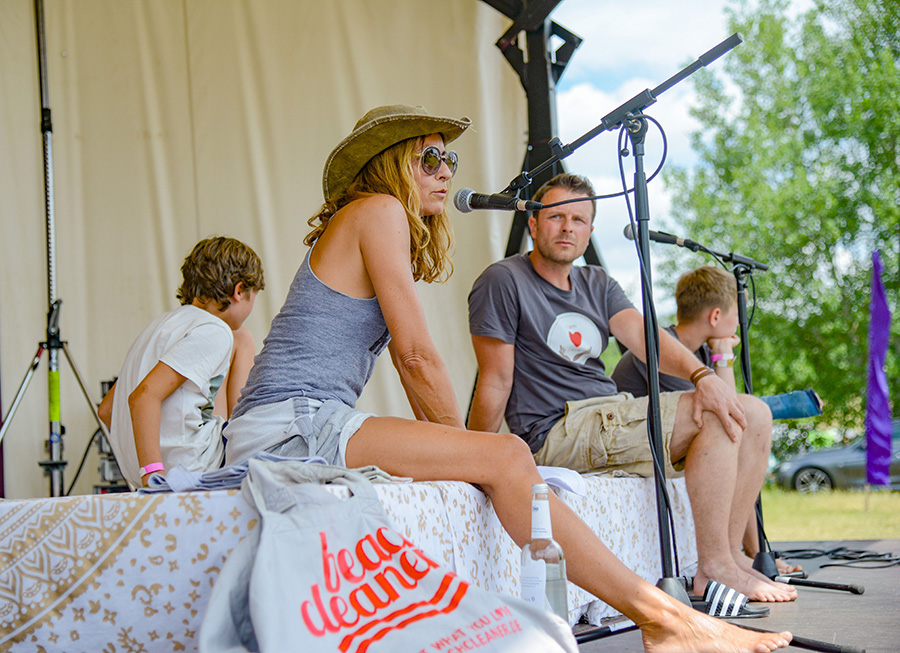 Since then, she's been organizing clean-ups in the region at nearby rivers, lakes, and coastlines  – as well as at the oceans and waterways of travel destinations. When organizing a clean-up at an overseas location, Anne usually establishes contacts with people and environmental organizations to help set it up beforehand. Separating the collected trash follows each clean-up as well as talking about alternatives and degradation times.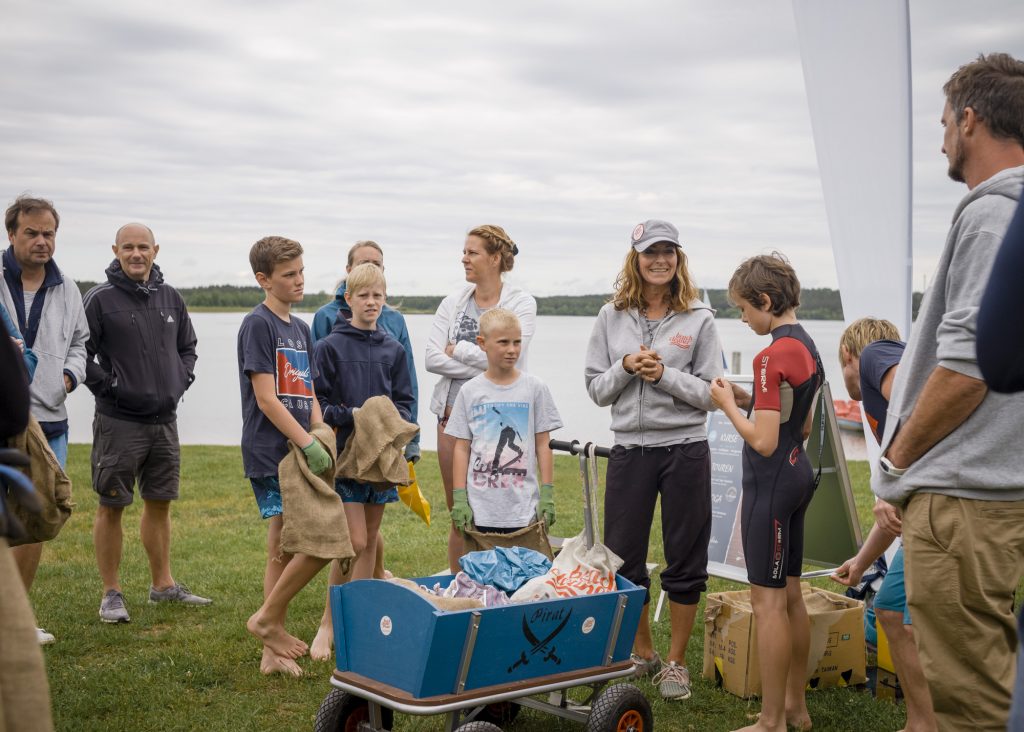 Anywhere from 40 to 100 people usually show up for the clean-ups, and Anne enthuses that the people you typically meet there are very positive and engaged. "You gain new friends [who are] like-minded people and that's the nice part," she tells me in our interview.
A significant part of the Beach Cleaner initiative is the book Kids for the Ocean, which Anne published in 2018 and is available in English as an e-book only and in German as a hard-copy. The interactive book is intended for children and teachers to learn about the necessity of protecting oceans against plastic, and the science behind it.
Knowing the science and facts behind plastic pollution is what really motivated Anne. Before writing the book, she spent several months doing a remote training course from the UN environmental program at the University of Maastricht in the Netherlands, where she learned extensively about the science behind plastic and marine litter. The lack of education around plastic pollution was also a driving factor behind writing the book Kids for the Ocean, which is 150 pages long. The book itself contains many pictures and games to make it interactive for children as well.
In 2018, Beach Cleaner even won the Nuremberg Eco Award for the launch of the Kids for the Ocean book.
Facts not only surrounding ocean pollution, but also regarding chemicals in plastic and degradation times are explained in detail on the Beach Cleaner website, beachcleaner.de. Did you know that it can take up to 5 years for a cigarette butt to degrade?
"I think when you understand why it's so important to protect the ocean, you'll do it – you'll change your behaviour," Anne explains. 
In order to promote the awareness of Beach Cleaner and Kids for the Ocean, Anne often gives the "Beach Cleaner Trash Talk" on request at schools and companies, something for which she has received excellent feedback.
"Some schools have booked me for the third time!" Anne laughs, "I think, okay – but you have my book, you can do it on your own! Still, everyone enjoys it."
Beach Cleaner also promotes an eco-conscious lifestyle and plastic-free living. Anne herself lives almost entirely plastic free, although this was not something that happened overnight. 
"It's a big step," Anne noted, adding that it took a whole year for her kitchen to become plastic-free, and another year for the bathroom. It also involves a change in habits, such as acquiring a new shopping routine, as well as completely avoiding foods, cleaning products, and soaps that are not available without plastic packaging.
Anne is no stranger to sceptical comments regarding plastic-free living. Many have commented either about the much higher cost of products at zero waste stores, or the necessity to go far out of the way to buy non-plastic products.
"We have to be open to change and to go out of our comfort zones," Anne explained. 
As for the increased cost, Anne clarifies that, while non-plastic products are more expensive, money can be saved in other places, such as by no longer buying packaged sweets and other unhealthy foods. It is also possible to make your own cleaning products or use dehydrated cleaning products and just add water. Zero-waste stores also don't have large incomes, but Anne sees it as beneficial to support small businesses. Of course, there are still many products available at big discounters and farmer's markets to be had without plastic packaging at affordable prices, such as fruits and vegetables.
We still have a long way to go given the difficulty of living plastic-free on an individual level. Stricter regulations and laws need to be implemented, according to Anne. Waste management not only varies significantly across European countries – but the different ways waste is handled from one region to the next in Germany is confounding.
"We organized a clean-up 90 km away from Nuremberg, and they didn't have yellow bags (Gelber Sack)! It was completely different from our region!" Anne exclaimed. "When we went to France, we had a clean-up, and they collected trash differently [as well]."
On the international sphere, Beach Cleaner had planned to do their first-ever ocean school in Morocco, in collaboration with the Surfrider Foundation Morocco and Bluemind Yoga & Surf. The event would include an educational beach clean-up at the coast of Tamraght, Anne's Trash talk, as well as free time for fun activities such as surfing and yoga, and free food for all volunteers. Due to the COVID-19 crisis, this event is postponed until November 2020.
Despite this setback, Beach Cleaner is still working hard to spread awareness and education surrounding ocean pollution, mainly through the Kids for the Ocean book. The team now includes two other core members, Silvia and Katharina. Katharina lives in the United States and supports the initiative overseas. Nevertheless, Anne still devotes several hours to Beach Cleaner every day. A lot of work is administrative, but there is also a lot of networking involved. Anne loves networking despite how exhausting it may be, because every interaction leads to growth and learning – something which is necessary for her to keep going. Staying up to date is also a necessity for running her organization.
"I also want to grow; I want to read, up-skill myself, and stay updated," Anne says determinedly, "I need to know what other countries are doing, what other initiatives are doing, and how we can grow together."
Anyone who wants to get involved with Beach Cleaner can send an email, visit the website https://www.beachcleaner.de, or follow Beach Cleaner on Facebook or Instagram. Clean-up events, organized through Facebook, require no prior registration to join – all you need to do is show up!  
Information on the book Kids for the Ocean and about the Morocco Ocean School can also be found on https://www.beachcleaner.de.