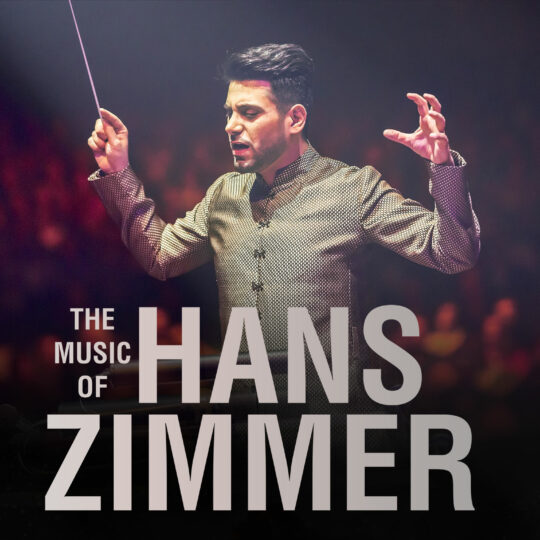 The Music of Hans Zimmer – Lords Of The Sound
Image via Ticketmir.
In April 2023, the Lords of the Sound Orchestra is preparing a surprise. An unforgettable evening with the new program "The Music of Hans Zimmer"
Dune, Spider-Man 2, The Dark Knight, Interstellar, Gravity, Sherlock Holmes, Angels & Demons, The Da Vinci Code, Pearl Harbor, Gladiator, Mission: Impossible, Inception, Pirates of the Caribbean, Spirit, Madagascar – the hits of Hans Zimmer, Kyiv Symphony Orchestra "Lords Of The Sound!"
Hans Zimmer, is a German film composer who found fame after the release of the cult film Rain Man.
"When I was composing the music for Rain Man, I kept thinking, don't try to drown out the characters, don't stand out. Raymond, the main character, doesn't really understand where he is. He sees the world differently than we do… Why shouldn't I create "world music" for a world that only exists in his head?" – recalls Hans. This work was a real breakthrough in his career – Zimmer became one Oscar nominee. Hollywood's best directors lined up to work with him. And Hans devoted himself to the work, often creating musical themes for two or three films at a time. His music so impressed the Disney studio that they hired Zimmer to compose for the cartoon "The Lion King".The musical theme of the cartoon, brought the composer three of the most prestigious awards – "Oscar", "Golden Globe" and "Grammy".In the future, Zimmer continued to receive numerous awards and became the best, the best in Hollywood. The Oscars rarely take place without the nominee Zimmer.
The overwhelming success of the concerts, the orchestra, Lords of the Sound, combined with the best compositions by Hans Zimmer, will plunge you into unforgettable sensations, into the atmosphere of a beautiful fairy tale, filled with the beauty of symphonic sound, your favorite compositions, the rock band, bright visual effects, powerful vocal parts of soloists and choir, energy and unstoppable positivity of the whole team! The concert will be attended by musicians from the Lords of the Sound Orchestra.
Soloists: Margarita Meleshko and Yaroslav Radionenko
Conductor: Shahrokh Fathizadeh.