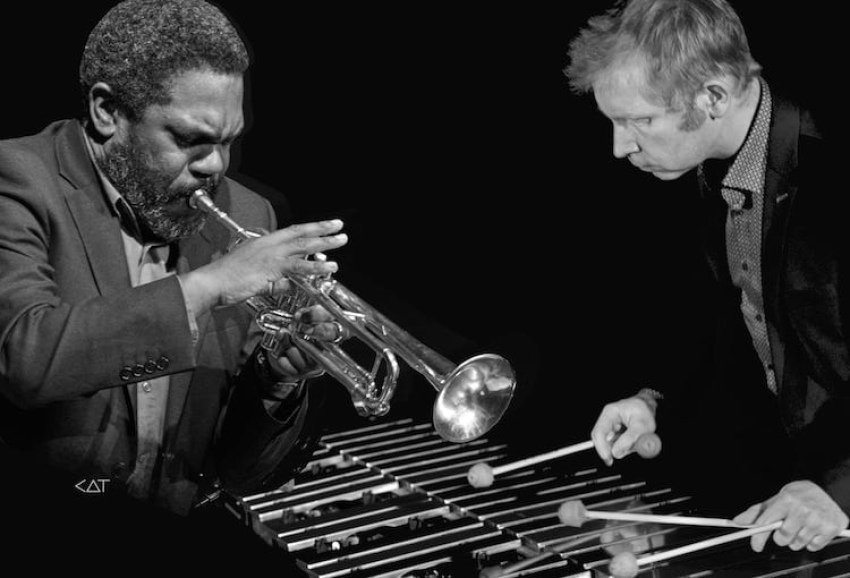 Jazz Concert – Reflecting with Thelonious Monk at the Hirsvogelsaal
On International Jazz Day 2022, trumpeter Byron Wallen and vibraphonist Radek Szarek will celebrate the world of jazz with snappy rhythms. The concert "Reflecting with Thelonious Monk" will take place in the Hirsvogelsaal at the Museum Tucherschloss.
Byron Wallen is considered a pioneering musician, composer and personality in the jazz world. He finds inspiration in early Renaissance music, Central and East African rhythms, Miles Davis, Wayne Shorter and Thelonious Monk. Wallen grew up in a musical family and studied classical piano, euphonium, trumpet, flute and drums as a child. In the mid-1980s, the trumpet became his main instrument.
Radoslaw Szarek has been Professor of Percussion at the Nuremberg University of Music since 2013. As a soloist and orchestral musician, he has already worked with many orchestras, including the Nuremberg Symphony Orchestra. Szarek has already won numerous prizes, including at international competitions.
Tickets are avaiable for €25.30 (plus the advance booking fees) at the Kultur Information, Königstraße 93, or online at https://kukuq.eventim-inhouse.de. Remaining tickets are available at the box office for €28, concessions €18. Admission is from 7.30 p.m onwards.
Photo by Kat Pfeiffer