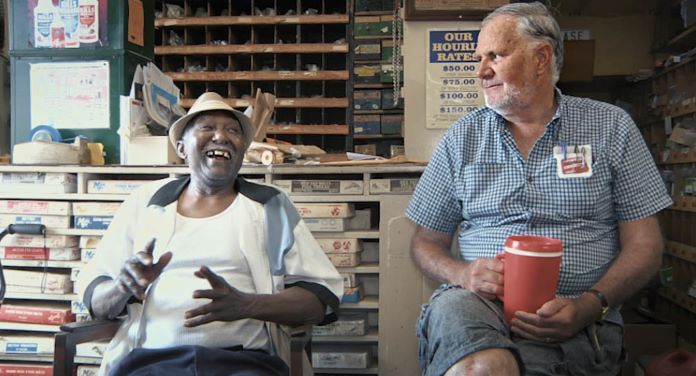 Film screening: We Are All Detroit at Casablanca Filmkunsttheater
WE ARE ALL DETROIT – WHAT STAYS AND WHAT DISAPPEARS follows the explosive development of two cities on two different continents and its effect on the people who live there.
These two very different cities—Bochum, in Germany's Ruhr region, and Detroit, in the US Rust Belt—have something very important in common: both Detroit and Bochum were substantially shaped by the automobile industry. And both the beginning and the end of Bochum's auto industry can be traced back to Detroit. Following the end of the industrial age, people on both sides of the globe were in search of a new identity. The audience is introduced both to the active players—planners, scientists and politicians—in the transformation, all announcing promises and visions for a future that is more than uncertain. Despite all of their differences, the residents of Bochum and Detroit are connected by their desire for a more dignified and happy life and this cinematic journey through the two cities becomes a journey into the hearts of their people.
D 2021, film run: 118 Min., FSK:0, engl. OmU (original version* with German subtitles), Directed by: Ulrike Franke and Michael Loeken
Playing times at the Casablanca Filmkunsttheater: Wed 18th May at 5pm; Thurs 19th May at 5pm; and Tues 24th May at 5pm.
Picture © filmproduktion loekenfranke
Hourly Schedule
Thursday
17:00

-

19:15

film screening

We Are All Detroit
Saturday
17:00

-

19:15

film screnning

We Are All Detroit
Monday
17:00

-

19:15

film screening

We Are All Detroit
Wednesday
17:00

-

19:15

film screening

We Are All Detroit
Tuesday
17:00

-

19:15

film screening

We Are All Detroit