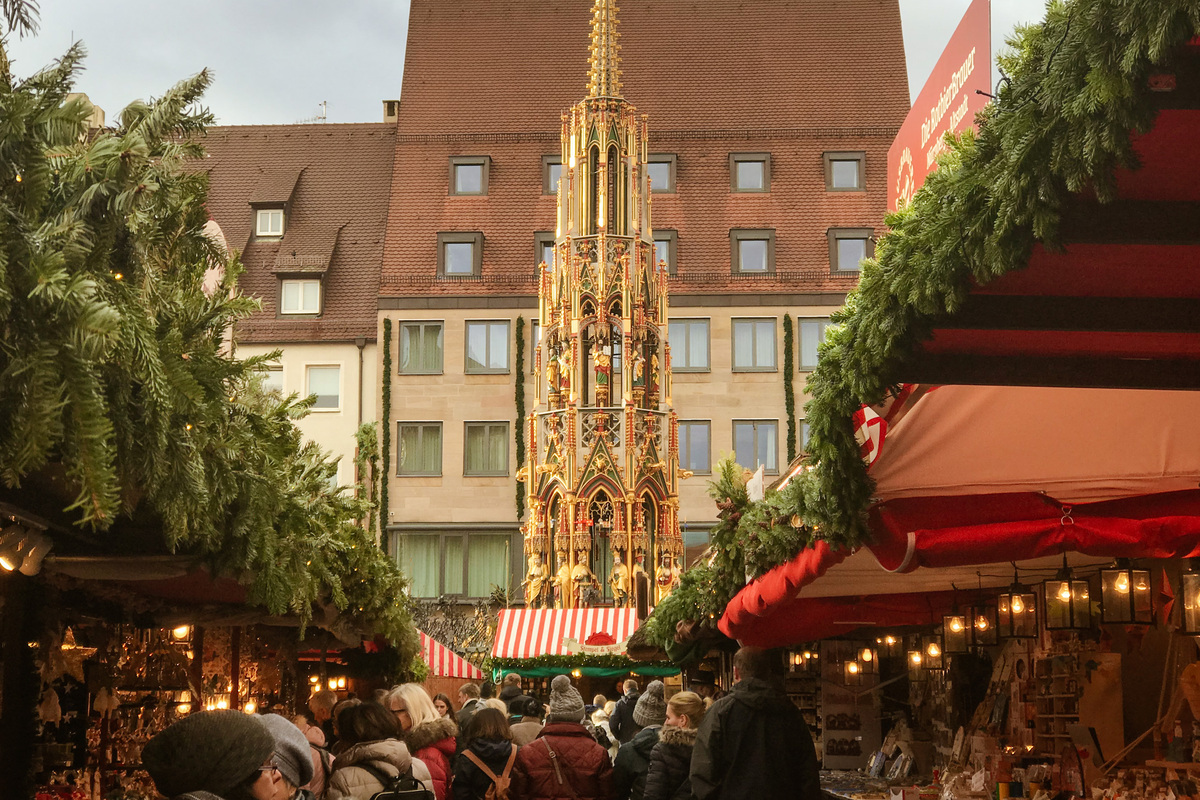 Nuremberg Christmas Market
Get ready for the most magical time of the year! The Nuremberg Christmas Market is back for its 2023 edition, bringing the festive cheer to the heart of the city. From December 1–24, the historic Old Town will be transformed into a winter wonderland, complete with twinkling lights, traditional wooden stalls, and the irresistible smell of roasted almonds and gingerbread.
Take a stroll through the market and discover a world of handcrafted treasures, from delicate glass baubles to intricate wood carvings and beautiful textiles. And of course, no visit to the Christmas Market is complete without trying the famous Nuremberg bratwurst, washed down with a steaming mug of mulled wine.
With over 180 stalls to explore, there's something for everyone at the Nuremberg Christmas Market. Whether you're looking for unique gifts for loved ones, or simply want to soak up the festive atmosphere, this is an event not to be missed. So mark your calendars and join us for the most wonderful time of the year!
Opening Ceremony: December 1 at 5.30pm
The market is open daily: 10am to 9pm
On Christmas Eve (December 24): 10am to 2pm.
More information: www.christkindlesmarkt.de/en/