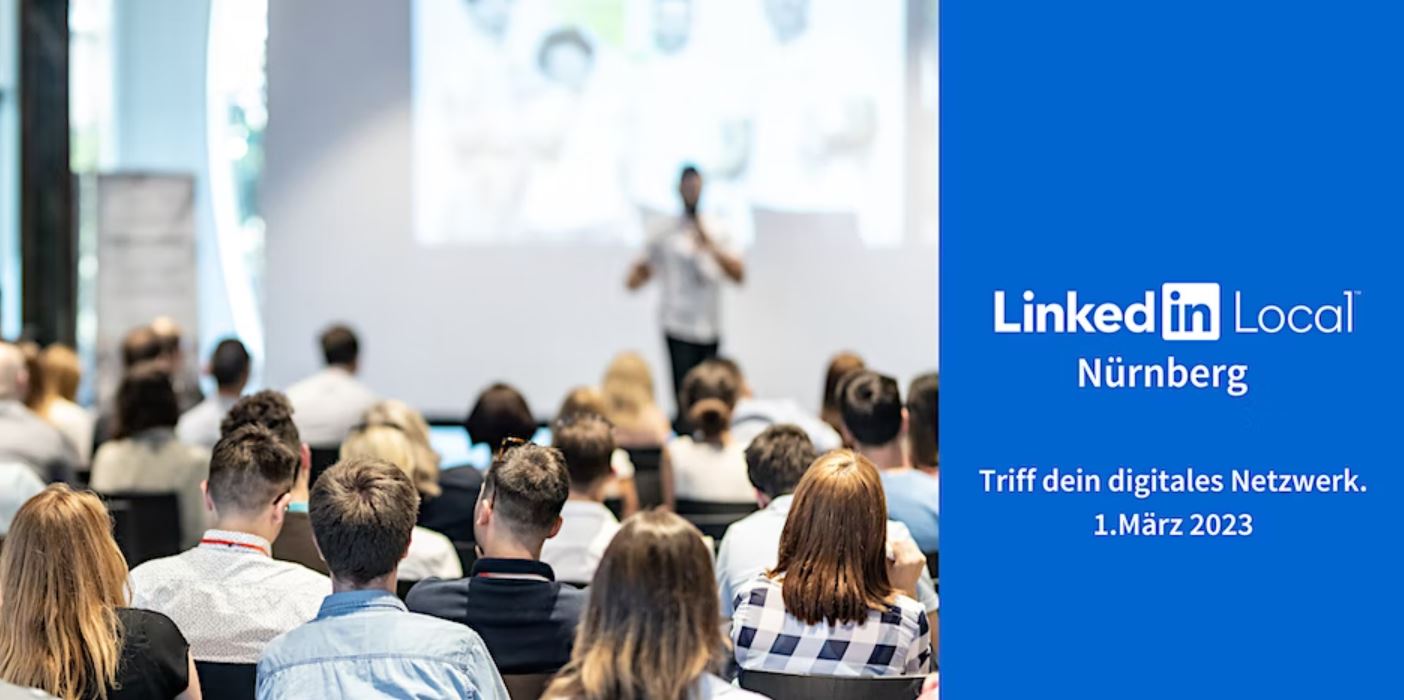 LinkedIn Local™ Nürnberg
What: "HandsOn Knowledge meets impulses for the future. When regional experts meet, the variety of topics is great. But does your LinkedIn feed always show you the same faces and stories? Then come along and meet new people.
With LinkedIn Local™, we want to give everyone the chance to be seen and network within the regional community. And offline is still the best way.
LinkedIn Local™ events are organic meetups hosted by members around the world. They provide an opportunity to network, build community, discuss industry trends and share best practices for using LinkedIn."
When: March 1, 6-10pm
Where: DATEV Innovation Lab, Fürther Straße 230, Gebäudeeingang A2 – 4. OG 90429, Nürnberg