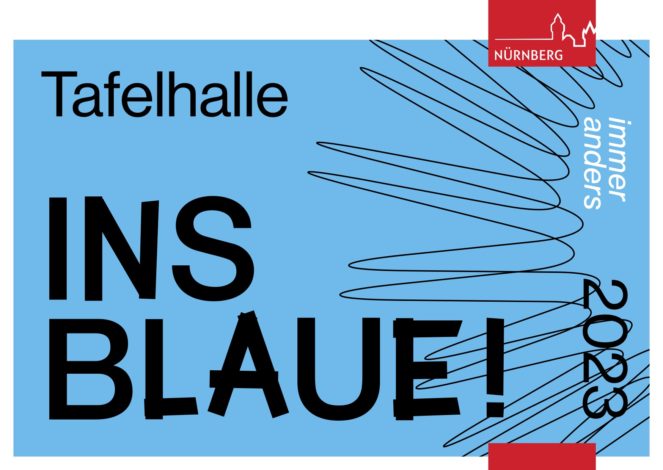 Into the blue! (Ins Blaue!) The music dance theater sneak, Nürnberg
What: "What applies to you?
You enjoy culture. You love surprises. You like to try out new things. You like to experiment. You can get involved with the unknown.
And, is it more than two things?
Then you are ready for our sneak previews in the Tafelhalle. Be the first, trust your intuition and come into the blue! There is much to discover between music, dance, theater, performance.
We bring the concept of a sneak preview, known for years in the cinemas, to the Tafelhalle. This program promises entertainment and exciting evenings full of music, dance, theater or performances are waiting for you."
When: March 1st, 8pm
Where: Tafelhalle, Äußere Sulzbacher Straße 62, 90491 Nürnberg