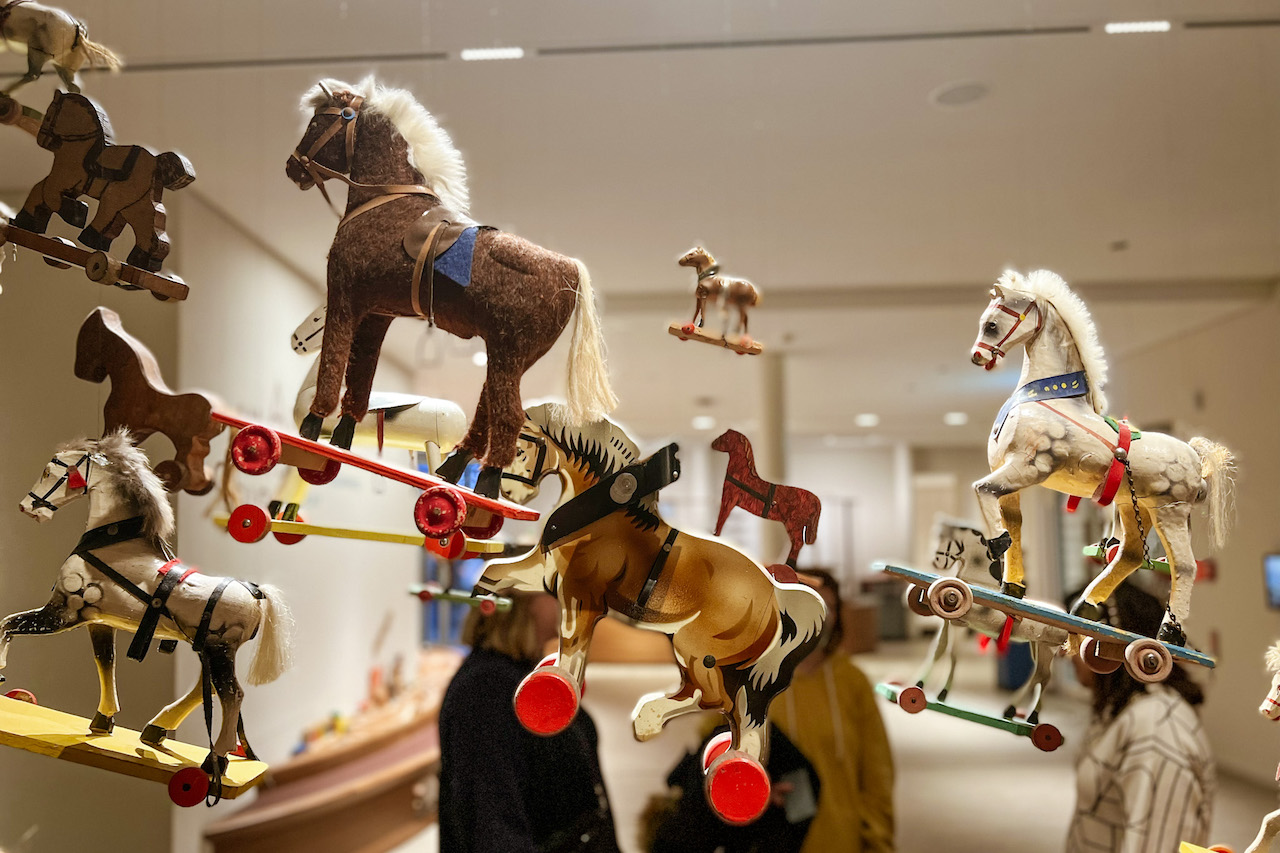 Free entry to Nuremberg's Museums on International Museum Day
Nuremberg's museums are once again gearing up to participate in the highly anticipated International Museum Day in 2023. On Sunday, May 21 2023, visitors are cordially invited to explore the diverse array of cultural institutions across the city, with the added bonus of free admission.
Among the participating museums, you can discover the following:
Albrecht Dürer's House (Albrecht Dürer-Haus):

Step into the world of the renowned German artist and explore his former residence, where you can immerse yourself in his masterful works.
Museum Tucher Mansion and Hirsvogel Hall (Museum Tucherschloss und Hirsvogelsaal):

Journey back in time as you visit this historic mansion, which showcases the rich heritage of the Tucher family and houses the impressive Hirsvogel Hall.
The City Museum in Fembo House (Stadtmuseum im Fembo-Haus):
Delve into the captivating history of Nuremberg at this museum, housed in the iconic Fembo House, and discover the city's past through fascinating exhibits.
The Toy Museum (Spielzeugmuseum):

Unleash your inner child at this enchanting museum, where a remarkable collection of toys from different eras awaits, offering a nostalgic journey through playtime history.
The House of Games at Pellerhaus (Haus des Spiels im Pellerhaus):
Immerse yourself in the world of games and entertainment at this unique museum, where you can explore the fascinating history of board games, puzzles, and more.
The Museum of Industrial Culture (Museum Industriekultur):
Discover the industrial heritage of Nuremberg at this museum, which showcases the city's rich manufacturing history and technological innovations.
The Documentation Center Nazi Party Rally Grounds (Dokumentationszentrum Reichsparteitagsgelände):

Gain insights into the dark chapter of Nazi history at this important center, where you can explore exhibits that shed light on the ideology and events of the time.
The Memorium Nuremberg Trials (Memorium Nürnberger Prozesse):

Commemorate the historic Nuremberg Trials at this significant memorial, which pays tribute to the pursuit of justice and the lessons learned from this landmark event.
In addition to the ongoing exhibitions, each museum has prepared a range of engaging activities and experiences for visitors. From interactive art games for all ages at Albrecht Dürer's House to costume tours at the Museum Tucher Mansion and Hirsvogel Hall, there's something for everyone to enjoy.
To plan your visit and explore the complete program for International Museum Day in Nuremberg, please visit: https://museen.nuernberg.de/aktuelles/internationaler-museumstag
Don't miss this exceptional opportunity to immerse yourself in the cultural treasures of Nuremberg while celebrating International Museum Day!