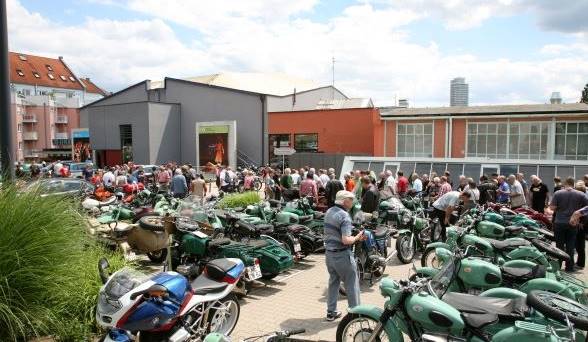 100th Motorbike meet up at the Museum of Industrial Culture
For the 100th birthday of the legendary Z22, the first Zündapp motorcycle from 1922, the Zündapp KS 601 Club is taking a trip from Gunzenhausen to Nuremberg. During the multi-day club meeting, the club members who have travelled from far and wide set off on Saturday 4th June 2022, with their "elephants", the nickname for the Zündapp KS 601, another famous motorcycle from the Zündapp brand, to the Museum of Industrial Culture , Äußere Sulzbacher Straße 62.
Around 11 am around 80 "elephant friends" are expected with their motorcycles and teams in the museum car park. There are so many classics to admire here, people talk shop and celebrate reunions. This is followed by a visit to the motorcycle museum and in particular to the jubilarian, the 100-year-old Z22.
Image: Christiane Richter