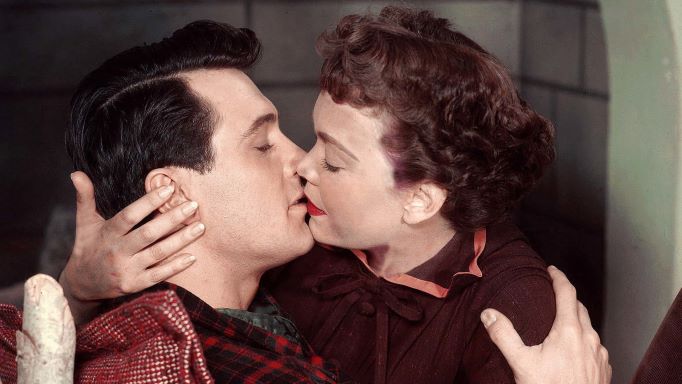 Film Screening: All that Heaven Allows as part of the film series "Global Melodrama" at Filmhaus
An upper-class widow falls in love with a much younger, down-to-earth nurseryman, much to the disapproval of her children and criticism of her country club peers.
US 1955, film run: 89 Min., FSK: 12+ , engl. OV (original audio*  without subtitles), Directed by: Douglas Sirk with Jane Wyman, Rock Hudson i. a.
Playing times: Fri 20th May at 7pm with an introduction by Prof. Dr. Elisabeth Bronfen  
Fri 10th June at 7pm and Wed 15th June at 7pm.
The event is a cooperation by the Filmhaus Nürnberg with the "Global Sentimentality Project" and the GRK 2726 "The Sentimental in Literature, Culture and Politics" at the Friedrich-Alexander-University (FAU) Erlangen-Nuremberg.
Picture: WAS DER HIMMEL ERLAUBT/All That Heaven Allows © Park Circus
Hourly Schedule
Friday
19:00 Uhr

-

21:30

All That Heaven Allows

film screnning
Wednesday
19:00

-

21:30

All That Heaven Allows

filmscreening