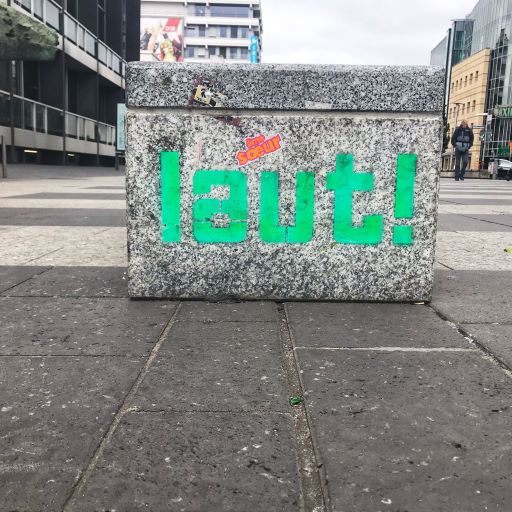 "laut! Open Air" at the Kornmarkt
The "
laut!
Open Air" is a city-wide youth gathering for all Nuremberg youth and young adults between the ages of 14 and 27. It takes place on Thursday 23rd June 2022 from 4pm–8pm at the Kornmarkt.
On this day, young people have the opportunity to exchange ideas with Nuremberg city councillors in the "Politcafe" and to raise their concerns. In addition, the summer program at the Kornmarkt invites you to linger, enjoy and participate in a relaxed atmosphere. In addition to the K4 screen printing workshop, the district office in the old town, the "green sofa" from "laut! CiTyVee" and the mobile youth work bus will be on site. There are delicious non-alcoholic cocktails, a cat café, a skateboard and obstacle course demonstration and much more. DJ Dilletant, Timmy McGowan, [gəkonnt gətaktet] and JAMera provide the right beats.
Participation is free of charge.
Further information at www.laut-nuernberg.de