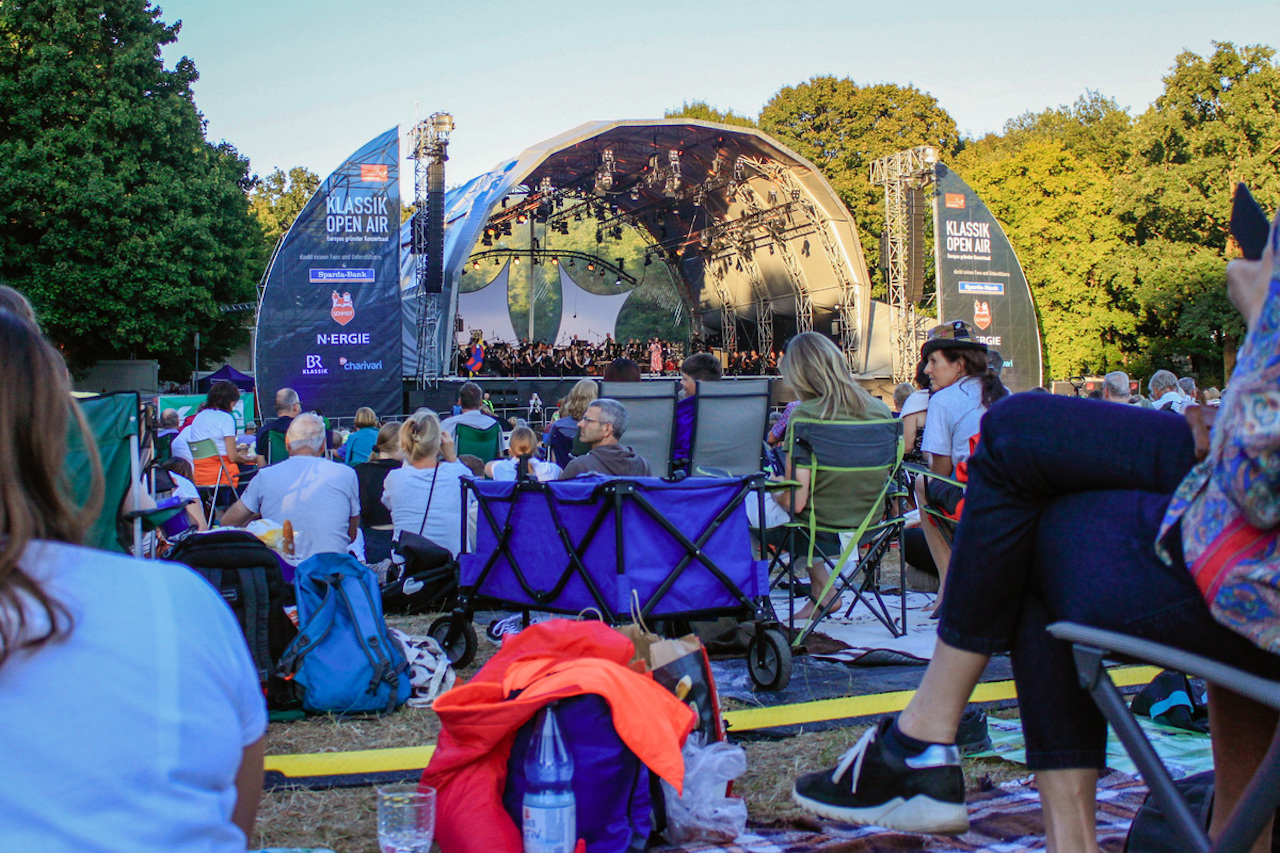 Klassik Open Air
Get ready to immerse yourself in an enchanting evening of classical music under the open sky at the highly anticipated Klassik Open Air event in Nuremberg. This remarkable musical extravaganza is set to take place at the breathtaking Luitpoldhain park on July 30, 2023 from 8pm, promising a memorable experience for music lovers of all ages.
Klassik Open Air showcases the incredible talent of the Nuremberg State Philharmonic Orchestra against the backdrop of a stunning natural setting. This year's event aims to captivate the audience with a captivating program featuring a repertoire of beloved classical masterpieces.
The open-air setting of Luitpoldhain provides the perfect ambiance for an unforgettable evening. As the sun sets and the stars come out, the symphony of melodies will fill the air, creating a truly magical atmosphere. The lush green surroundings, gentle breeze, and the company of fellow music enthusiasts will transport you to a world of pure musical bliss.
Whether you are a seasoned classical music aficionado or simply appreciate the beauty of orchestral performances, Klassik Open Air offers something for everyone. The carefully curated program showcases a diverse range of compositions, from timeless symphonies to exquisite concertos, conducted by some of the most talented maestros in the industry.
Attendees can expect to be swept away by the rich harmonies and powerful crescendos as the melodies unfold. The passionate performances by the orchestra will leave you spellbound, evoking a wide range of emotions and creating a shared experience that connects everyone present.
To enhance your evening, make sure to bring along a comfortable blanket or chair, as you settle down on the grassy expanse of Luitpoldhain. Enjoy a picnic with friends and loved ones, savoring delicious treats and refreshing beverages while immersing yourself in the symphonic beauty of the event.
For more information, visit www.klassikopenair.nuernberg.de/en/