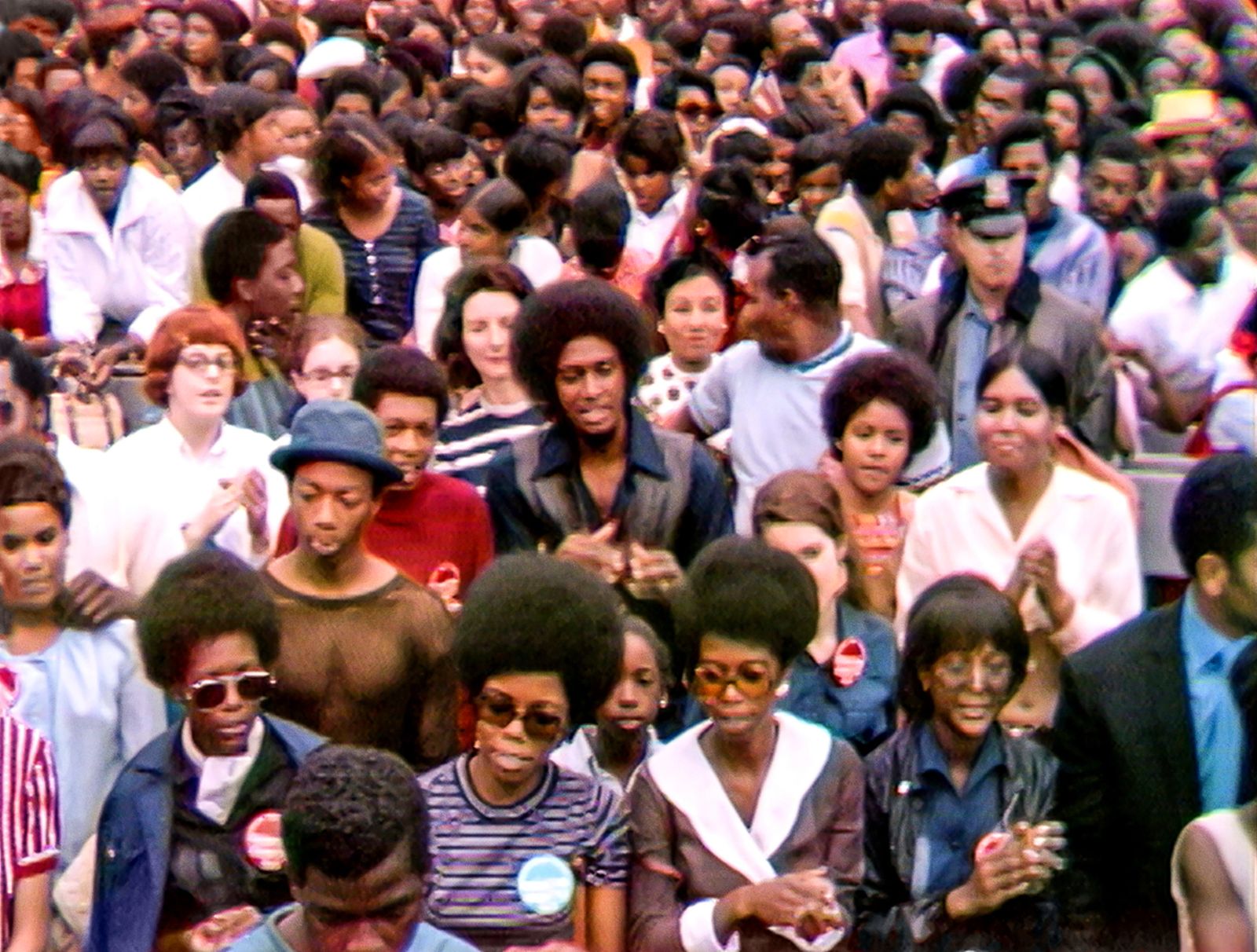 Film screening Summer of Soul at Filmhaus
The original title of this stirring documentary Summer of Soul (…Or, When the Revoluion Could Not be Televised) could have been Black Woodstock. Although the Harlem Cultural Festival took place in the same summer as the legendary Woodstock, the differences could not be greater. While at Woodstock almost only white artists performed in front of an equally white audience, in 1969 only black musicians (including Stevie Wonder, Nina Simone, Mahalia Jackson, Sly & the Family Stone and B. B. King, among others) performed for six weeks in a park in Harlem.
Over 300,000 people came to the festival, which was free for all visitors. It was the same summer as the moon landing, but also a pivotal year for Black America. The old guard of the civil rights movement found themselves shoulder to shoulder with the new Black Power movement. Together they celebrated the versatility of black music, from classic R&B to gospel and Motown to newfangled pop and psychedelic soul and jazz. And while one festival immediately found a permanent place in music history, the other quickly fell into oblivion. The recordings of this Summer of Soul, which were recorded at the time for a possible TV broadcast, lay unnoticed for decades – until Questlove (known for the band The Roots) brought the material back into the light. His multi-award-winning debut is a gripping documentary about a legendary event that peacefully and confidently celebrated African-American (music) history, culture and fashion in a society divided by racism.
Official Trailer at Youtube
Country: US
US release date: 2021
Directed by: Ahmir "Questlove" Thompson
Genre: Documentary
Running time: 118 mins.
Language: English/OV (Original version without subtitles)
Ticket prices: €4.50* (*Friendship card holders) –€7/€6**(*Reduced admission for pupils, students, pensioners, people with a certificate of unemployment or with a severely disabled pass and groups of 5 people or more.)
Concessions: Filmhaus café
Please note that, due to the restrictions resulting from the Covid-19 pandemic, it is highly recommended to purchase tickets in advance, either online (via https://booking.cinetixx.de) or during regular opening times (Mon–Fri 10am–6pm) at the ticket counter of the Kultur Information at the KunstKulturQuartier, Nuremberg.
Picture: © Disney + 
This article is written in British English.