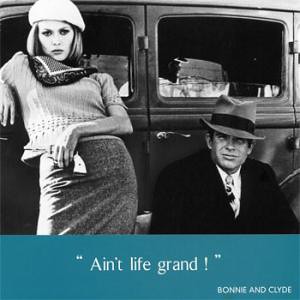 Film: Bonnie and Clyde
The film, set in 1930's depression era USA, is based upon the real life charachters Bonnie Parker (Faye Dunaway) and Clyde Barrow (Warren Beatty). When small-time gangster meets small-town waitress they became famous for their flamboyant bank robberies and encounters with the police. Through the sensationalisation of their exploits by the country's newspapers they became folk hero's.
A landmark gangster film that made a huge commercial and cultural splash in 1967 as it reimagined the two rural Depression-era outlaws as largely sympathetic nonconformists.