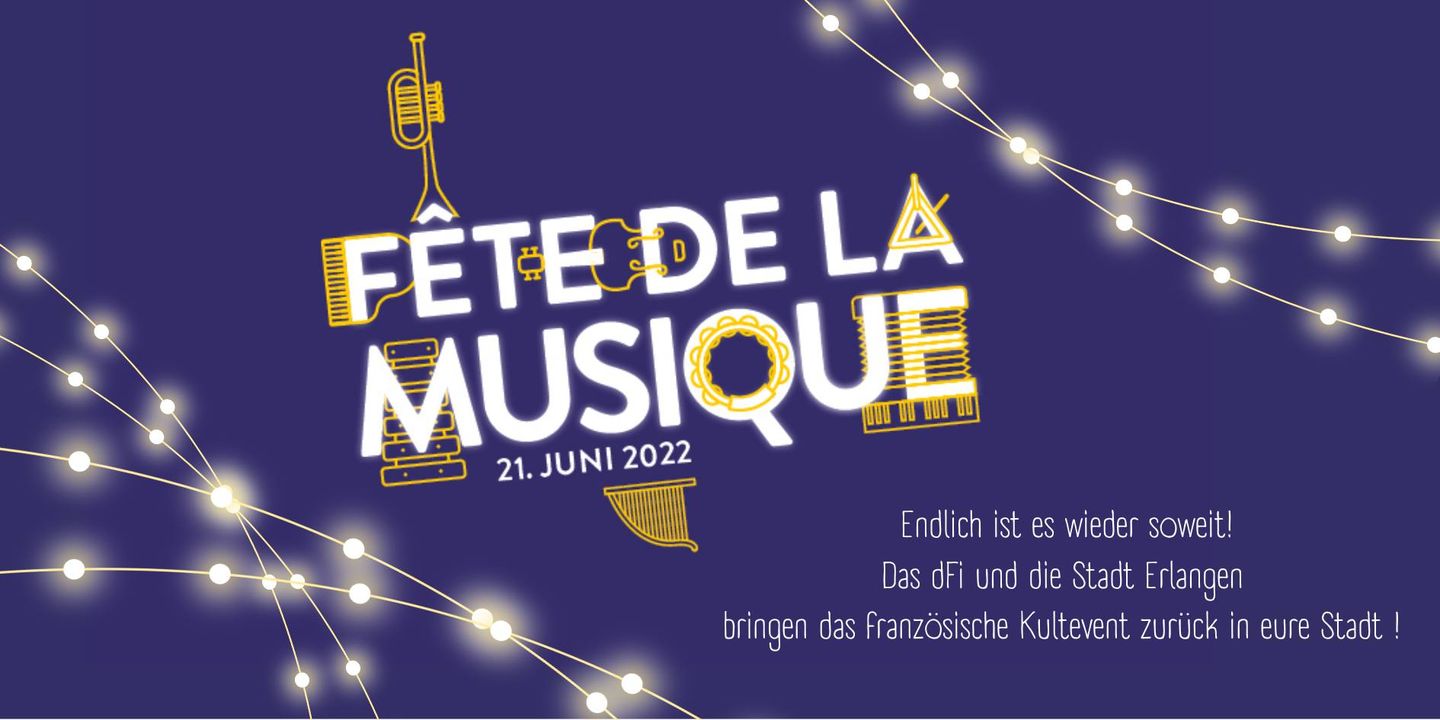 Fête de la Musique in Nürnberg,Erlangen and Bamberg
The 21st of June is the day of the summer solstice, but not only that. For 40 years now, it has also been the day of the "Fête de la Musique" in France, the festival of music. Musicians can be found in every town and on every street corner. Whether professional or amateur, jazz, classical, rock or opera, singing or instrumental, young or old, it doesn't matter. What counts is the love of music. In France, the "Fête de la Musique" is a large, free and lively music event.
The Fête de la Musique in Nuremberg is an event at which amateur and professional musicians, performers in the field of music, DJs, etc. perform in public spaces free of charge (for example, on public or publicly accessible squares, footpaths/walkways, in parks/gardens/front gardens/yards, in front of or in cafés/bars/pubs/restaurants, museums/galleries, churches, kiosks/shops, etc.). No entrance fee is charged.
This event will also take place in Erlangen and Bamberg.