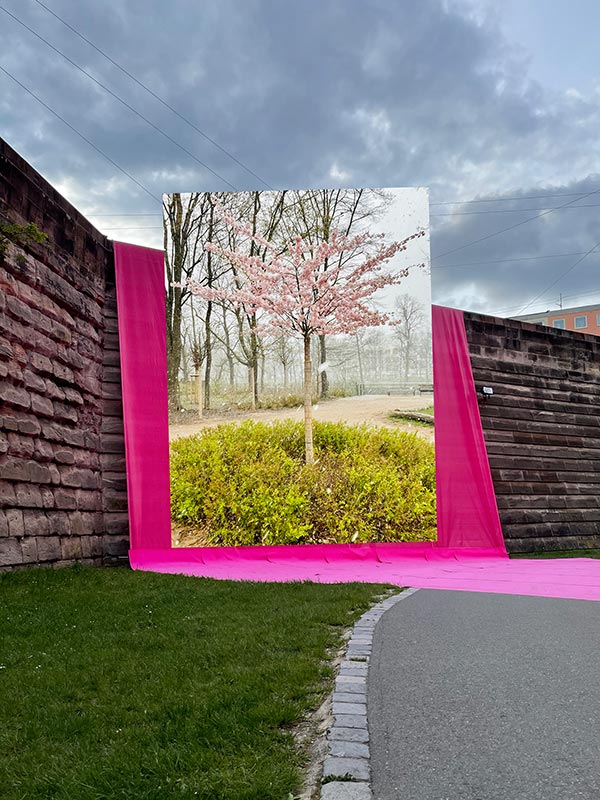 Exhibition: "Facing Nürnberg" at the Fembo House
The exhibition "Facing Nürnberg" by fotoszene nürnberg e.V. is being shown from 18th March –1 5th May 2022 at the Fembo House. The photographs on display take a look behind the scenes and portray public figures or witnesses of a state of emergency that has become part of everyday life. In this way, clichés are being broken down and the view is directed to the unusually ordinary.
On show are the photographs of James Edward Albright Jr., Mile Cindric, Günter Distler, Tim Händel, Nicolas Hansmann, Stefan Hippel, Christian Höhn, Steffen Kirschner, Lena Mayer, Jutta Missbach, Rudi Ott, Jens Wegener und Bruno Weiß.
Opening hours: Tues–Fri from 10am–5pm; Sat–Sun from 10am–6pm. The exhibition and art talks are included in the museum admission fee of €6 (reduced €1.50).
Picture: © Lena Mayer: Rosa Nürnberg, 2021.
Hourly Schedule
Tuesday
10 am

-

5 pm

Facing Nürnberg

exhibition
Wednesday
10 am

-

5 pm

Facing Nürnberg

exhibition
Thursday
10 am

-

5 pm

Facing Nürnberg

exhibition
Friday
10 am

-

5 pm

Facing Nürnberg

exhibition
Saturday
10 am

-

6 pm

Facing Nürnberg

exhibition
Sunday
10 am

-

6 pm

Facing Nürnberg

exhibition