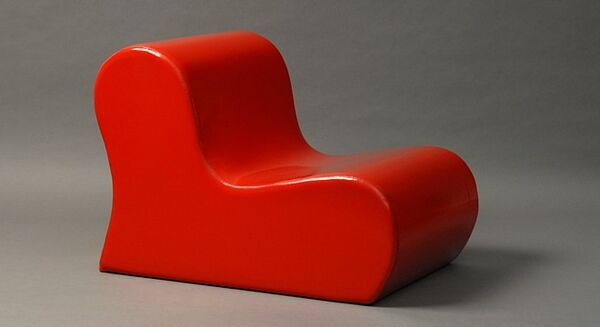 Exhibition: Double Up! at Neues Museum Nürnberg
The new exhibition on the ground floor continues the partnership between the
Neues Museum
and the
Neue Sammlung—The Design Museum
. Art and design meet, complement one another, and multiply the ways of looking at a theme: objects, sculptures, photographs, paintings, pieces of furniture, ceramics and textiles enter into correspondence and shape new content. This interplay between fine and applied arts reflects a new, non-hierarchic understanding.
The right keywords are all it takes to set the conversation rolling. It might be the colour red or the shapes of pillars and towers. And the kitchen is known as a good place to get into conversations—in this case, a fitted unit designed by Le Corbusier and Charlotte Perriand for a housing project in Marseille. And an encounter between ceramics by Lotte Reimers and indigenous art from Australia provides a striking example of how such interplay comes into being. Other rooms, with an interactive installation or photographs and design classics, invite visitors to relax, meet and exchange ideas and red
things
.
Opening hours:
Tues–Sun: 10am–6pm
Thurs: 10am–8pm
The museum is closed on the following days: Rosenmontag (the day before Shrove Tuesday), Good Friday, Christmas Eve, Christmas Day, and New Year's Eve.