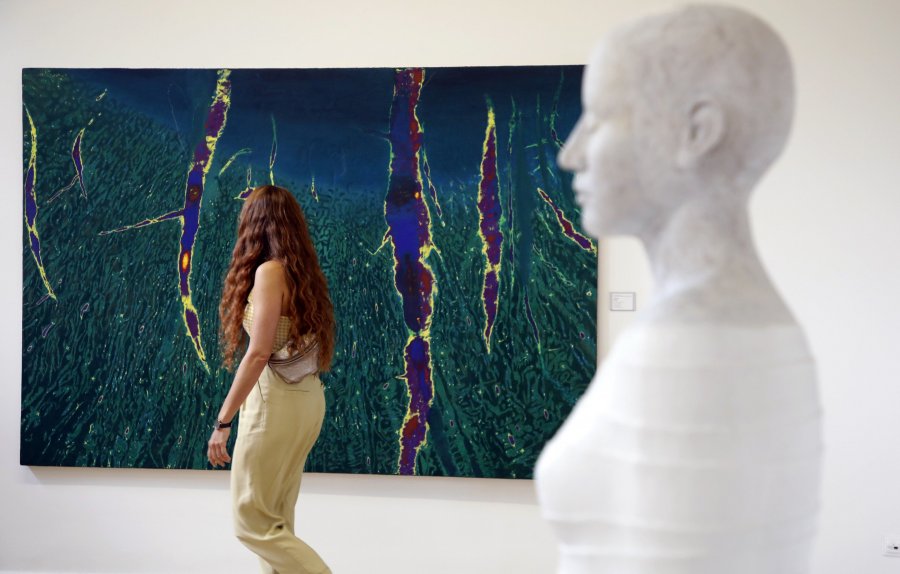 Exhibition: Art Prize of the Nürnberger Nachrichten
The art competition "Art Prize of the Nürnberger Nachrichten" is intended to promote artists who either come from the Franconian region together with neighbouring areas or who currently live and work here. The competition, founded in 1993 by publisher Bruno Schnell, is considered to be one of the most enduring and important artistic promotions in Bavaria.
The works of 72 regional artists will be on display from 22 July until 11 September 2022 at the Kunsthaus Nuremberg. The official vernissage and award ceremony will take place on 21st July at 8 pm in the St. Martha's Church.
The exhibition presents works of art from the fields of painting, sculpture, original graphics/drawing and jewellery.
Admission is free!
Opening hours:
Mon closed
Tues 11:00 am – 6:00 pm
Wednesday 11:00 am – 8:00 pm
Thursday 11:00 am – 6:00 pm
Fri 11:00 am – 6:00 pm
Sat 11:00 am – 6:00 pm
Sun 11:00 am – 6:00 pm
Image: Kunstpreis Nuernberg; Stefan Hippel/NN
Hourly Schedule
Tuesday
Wednesday
Thursday
Friday
Saturday
Sunday