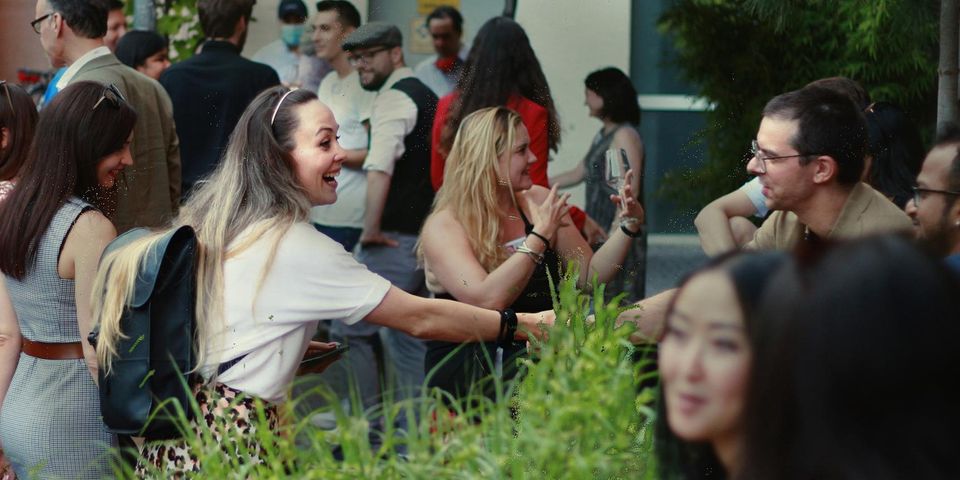 English Stammtisch Nuremberg April 2022 at afterwork Nürnberg
Our end-of-the-month English Stammtisch Nuremberg (the real one!) meeting will be at afterwork (Klaragasse 9) on Thursday 28th April from 7pm.
Come along if you want to meet and chat with English speaking people from around the world! Everyone is welcome!
Besides an excellent variety of drinks, there'll also be a pop-up kitchen serving British Fish & Chips with a Franconian touch—carp fillet!
If you'd like to eat, you can find out more information about the food being served and place your order here: menu
FAQ:
What is English Stammtisch Nuremberg?
An opportunity to meet up and socialise with friends and also meet new people. Our common language is English, but as we have a wide range of nationalities in attendance, people also like to chat in German, Spanish, French and other languages!
Can I come alone?
Yes! Some people are regulars and already know each other, and many people come for the first time and leave with new friends!
Visual media recordings (photography and video) of participants may take place during the event. The visual material may be used for press releases and publicity material at www.englishpost.de and may appear on Facebook, Instagram and Twitter. Please let the organisers know if you do not wish to appear on social media.