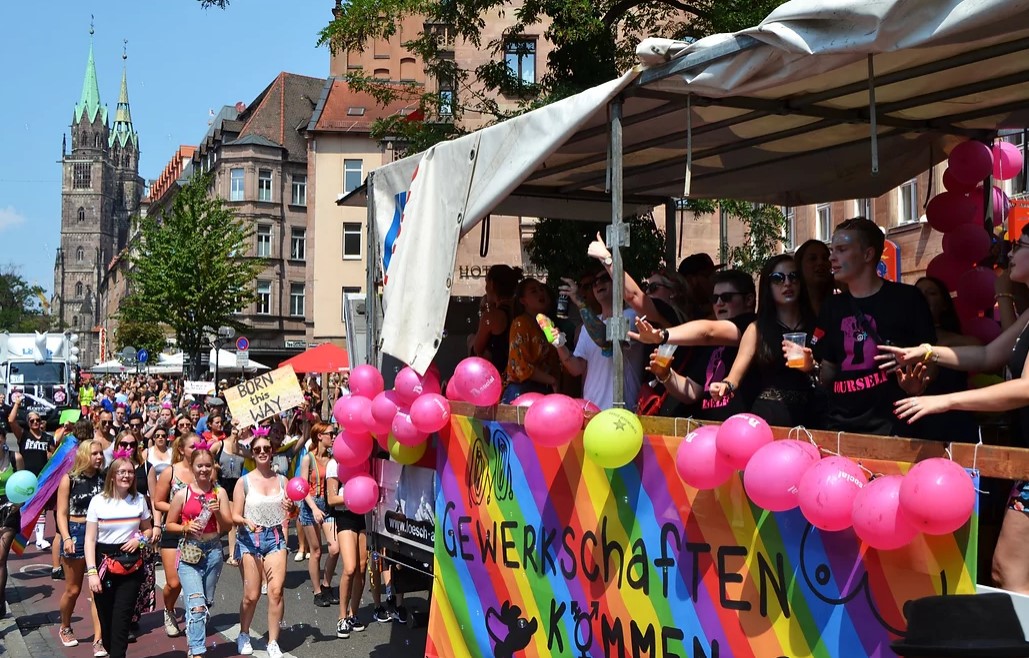 CSD Demo and Finale: Party – all together!
CSD DEMO – SAT 6. AUGUST 2022
Also this year we as a queer community will demonstrate for freedom and equal rights, against homo-, bi-, inter- and transphobia, against any queer hostility, against any discrimination, in Nuremberg, for Bavaria, for Germany and thus as a signal effect for Europe. But we don't just want to demand, we want to ensure the visibility of the regional LGBTIQ* community with the demo and celebrate our diversity. Details will follow from June 2022.
Be out! Be proud! Be loud!
CSD FINALE – SAT/SUN 6/7 AUGUST 2022
The two-day CSD FINALE 2022 will once again feature a colourful programme with a wide variety of contributions, artists, music and entertainment. We are currently planning and organising exactly what, where and how.
In addition, numerous information stands will present regional LGBTIQ* associations, groups, projects, facilities and networks, companies, etc. All interested people are invited to just come by, get informed, exchange ideas or even show interest in community involvement.
CSD TOGETHER PARTY
SA 6 AUGUST 2022
TOGETHER so together, celebrate, dance, flirt – that's our big CSD NÜRNBERG PARTY. This year, the big
CSD NÜRNBERG
PARTY at the Hirsch is finally back. And this year even bigger and until Sunday morning.